Main content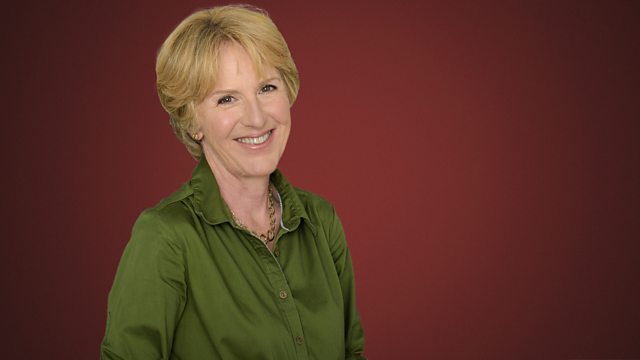 Introducing young talent from across Europe
Catriona Young with concerts from young performers and recording sessions by Radio 3 New Generation Artists, including Bruch's Violin Concerto No 1 and Brahms's Cello Sonata No 1.
Catriona Young presents concerts from young performers and recording sessions by BBC New Generation Artists, including Bruch's first violin concerto and Brahms' first cello sonata.
12:31 AM
Bruch, Max (1838-1920)
Violin Concerto No.1 in G minor, Op.26
Clara-Jumi Kang (violin), National Philharmonic of Russia, Vladimir Spivakov (conductor)
12:57 AM
Stradella, Alessandro (1639-1682)
Cantata "Sotto l'ombra d'un aureo diadema"
Raffaele Pé (countertenor), Schola Cantorum Basiliensis, Alessandro De Marchi (harpsichord & conductor)
1:16 AM
Kelly, Frederick Septimus (1881-1916)
Elegy (in memoriam Rupert Brooke) for strings
St George Quintet
1:24 AM
Vaughan Williams, Ralph (1872-1958)
Intermezzo: My Bonny Boy, from 'English Folk Song Suite'
St George Quintet
1:28 AM
Finzi, Gerald (1901-1956)
Let us Garlands Bring, Op.18
Kathryn Rudge (mezzo-soprano), James Baillieu (piano)
1:43 AM
Brahms, Johannes (1833-1897)
Cello Sonata No.1 in E minor, Op.38
Edgar Moreau (cello), Pierre-Yves Hodique (piano)
2:09 AM
Brahms, Johannes (1833-1897)
Gestillte Sehnsucht - song for alto, viola and piano (Op.91 no.1)
Jennifer Johnston (mezzo-soprano), Lise Berthaud (viola), Christian Ihle Hadland (piano)
2:16 AM
Enescu, George (1881-1955)
Romanian Rhapsody No.1 in A major, Op.11
Romanian Youth Orchestra, Cristian Mandeal (conductor)
2:31 AM
Chopin, Fryderyk [1810-1849]
12 Studies Op.10 for piano
Lukas Geniusas (piano)
3:02 AM
Weber, Carl Maria von (1786-1826)
Missa sancta No.2 in G major (Op.76) 'Jubelmesse'
Henriette Schellenberg (soprano), Laverne G'Froerer (mezzo), Keith Boldt (tenor), George Roberts (baritone), CBC Vancouver Orchestra, Vancouver Chamber Choir, Jon Washburn (conductor)
3:27 AM
Telemann, Georg Philipp (1681-1767)
Trio No.8 from Essercizii Musici, for Recorder, Harpsichord obligato, and continuo
Camerata Köln
3:35 AM
Glazunov, Alexander Konstantinovich (1865-1936)
Chant du menestrel (Op.71) vers. for cello and orchestra
Shauna Rolston (cello), Calgary Philharmonic Orchestra, Mario Bernardi (conductor)
3:40 AM
Rachmaninov, Sergey (1873-1943), added violin part by Kreisler, Fritz (1875-1962)
Two Songs: When night descends in silence ; Oh, stop thy singing, maiden fair
Fredrik Zetterström (baritone), Tobias Ringborg (violin), Anders Kilström (piano)
3:49 AM
Schubert, Franz (1797-1828)
Andantino (second movement) from Piano Sonata in A major, D.959
David Huang (piano)
3:58 AM
Berlioz, Hector [1803-1869]
Overture to Les Franc-juges (Op.3)
Bergen Philharmonic Orchestra, John Nelson (conductor)
4:11 AM
Wolf, Hugo (1860-1903)
Intermezzo for string quartet in E flat major (1886)
Ljubljana String Quartet
4:22 AM
Handel, Georg Frideric (1685-1759)
Sonata for recorder/oboe and continuo (HWV.362) (Op.1 No.4) in A minor
Louise Pellerin (Oboe), Dom Andre Laberge (Organ)
4:31 AM
Gastoldi, Giovanni (c.1550-1622?)
Bellissima Mirtilla
Banchieri Singers, Denes Szabo (conductor)
4:33 AM
Traditional (Denmark)
Danish Wedding Song from Sønderho
Danish String Quartet
4:37 AM
Poulenc, Francis (1899-1963)
Oboe Sonata
Eva Steinaa (oboe), Galya Kolarova (piano)
4:52 AM
Sibelius, Jean (1865-1957)
Music to a Scene (1904)
Finnish Radio Symphony Orchestra, Jukka-Pekka Saraste (conductor)
4:59 AM
Dvorák, Antonín (1841-1904)
Slavonic Dance in E minor (Op.46 No.2)
James Anagnoson and Leslie Kinton (piano)
5:04 AM
Fasch, Johann Friedrich (1688-1758)
Lute Concerto in D minor
Konrad Junghänel (lute), Music Antiqua Köln, Reinhard Goebel (director)
5:19 AM
Mendelssohn, Felix (1809-1847)
Three Psalms (Op.78)
Chamber Choir AVE, Andraž Hauptman (conductor)
5:40 AM
Huber, Hans (1852-1921)
Cello Sonata No.4 in B flat major (Op.130)
Esther Nyffenegger (cello), Desmond Wright (piano)
6:05 AM
Rachmaninov, Sergey (1873-1943)
Piano Concerto no.4 in G minor (Op.40)
Boris Berezovsky (piano), National Youth Orchestra of Great Britain, Antonio Pappano (conductor).