Main content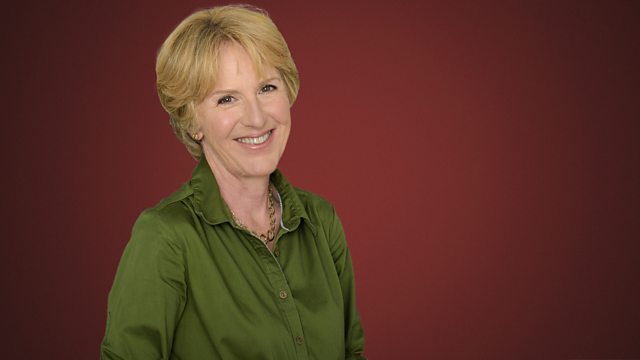 Brooklyn Rider String Quartet in Copenhagen
Catriona Young presents Schubert's Rosamunde quartet and contemporary chamber music performed in Copenhagen by the New York-based string quartet Brooklyn Rider.
Catriona Young presents Schubert's 'Rosamunde' quartet and contemporary chamber music from the New York-based string quartet Brooklyn Rider in Copenhagen.
1:01 AM
Kotche, Glenn (b.1970)
Ping Pong Fumble Thaw
Brooklyn Rider [Colin Jacobsen (violin), Jonathan Gandelsman (violin), Nicholas Cords (viola), Eric Jacobsen (cello)]
1:06 AM
Lyn, Dana (b.1974)
Maintenance Music
Brooklyn Rider
1:14 AM
Braxton, Tyondai (b.1978)
Arp Rec 1
Brooklyn Rider
1:22 AM
Saunier, Greg (b.1969)
String Quartet, Parts 1 and 2
Brooklyn Rider
1:28 AM
Grau, Gonzalo (b.1972)
Five-Legged Cat
Brooklyn Rider
1:37 AM
Schubert, Franz (1797-1828)
String Quartet No.13 in A minor, D.804 ('Rosamunde')
Brooklyn Rider
2:09 AM
Café Tacuba, arr. Golijov, Osvaldo (b.1960)
La Muerte Chiquita
Brooklyn Rider
2:14 AM
Traditional, arr. Colin Jacobsen (b.1978)
Little Birdie
Brooklyn Rider
2:17 AM
Jacobsen, Colin (b.1978)
Ascending Bird
Brooklyn Rider
2:21 AM
Eno, Brian (b.1948) arr. Julia Wolfe (b.1958)
Music for Airports 1/2
Bang on a Can All-Stars
2:33 AM
Vivancos, Bernat [b.1973]
Obriu-me els llavis, Senyor (Psalm 51 - Miserere)
Latvian Radio Choir, Sigvards Klava (conductor)
2:48 AM
Bozza, Eugène (1905-1991)
Jour d'été à la montagne
Giedrius Gelgoras, Albertas Stupakas, Valentinas Kazlauskas, Linas Gailiunas (flutes)
3:01 AM
Dvorák, Antonín (1841-1904)
Piano Concerto in G minor (Op.33)
Hans Pette Tangen (piano), Norwegian Radio Orchestra, Ingar Bergby (conductor)
3:41 AM
Strauss, Richard (1864-1949)
Lieder: Das Rosenband (Op.36 No.1); Glückes genug (Op.37 No.1); Standchen (Op.17 No.2); Ein Obdach gegen Sturm und Regen (Op.46 No.1); Morgen (Op.27 No.4); In goldener Fülle (Op.49 No.2)
Arleen Auger (soprano), Irwin Gage (piano)
3:59 AM
Scarlatti, Domenico (1685-1757)
Sonata in E major (Andante comodo) (Kk.380)
Ivetta Irkha
4:04 AM
Abel, Carl Friedrich (1723-1787)
Symphony in E major (Op.10 No.1)
La Stagione Frankfurt, Michael Schneider (conductor)
4:15 AM
Dvorak, Antonin (1841-1904)
V Pirorode (Op.63)
Danish National Radio Choir, Stefan Parkman (Conductor)
4:28 AM
Flury, Richard (1896-1967)
Three Pieces for violin and piano
Sibylle Tschopp (violin), Isabel Tschopp (piano)
4:37 AM
Paganini, Nicolo (1782-1840)
Perpetuum Mobile (Op.11 No.2)
Oslo Philharmonic Orchestra, Nello Santi (conductor)
4:42 AM
Beethoven, Ludwig van (1770-1827)
Piano Sonata No.24 in F sharp major (Op.78)
Cédric Tiberghien (piano)
4:51 AM
Vivaldi, Antonio (1678-1741)
Concerto da camera in D major (RV.95)
Camerata Köln: Karl Kaiser (flute), Hans-Peter Westermann (oboe), Michael McCraw (bassoon), Mary Utiger & Hajo Bäß (violins), Rainer Zipperling (cello), Harald Hoeren (harpsichord)
5:01 AM
Moniuszko, Stanislaw (1819-1872)
Overture to Flis 'The Raftsman'
Polish Radio Symphony Orchestra, Jerzy Salwarowski (conductor)
5:10 AM
Kärki, Toivo (1915-1992), arr. Lev 'Ljova' Zhurbin (b.1978)
Taysikuu (Full Moon)
Brooklyn Rider
5:14 AM
Grothe, Franz (1908-1982)
Illusion - from the film Illusion (1941)
Robert Kortgaard (piano), Marie Bérard (violin), Joseph Macerollo (accordion)
5:19 AM
Halévy, Jacques-François (1799-1862)
Aria: "Quand de la nuit l'epais nuage" (from "L'eclair", Act 3)
Benjamin Butterfield (tenor); Canadian Opera Company Orchestra; Richard Bradshaw (conductor)
5:25 AM
Telemann, Georg Philipp (1681-1767)
Concerto for 2 chalumeaux and strings in D minor (c.1728)
Eric Hoeprich and Lisa Klewitt (chalumeaux), Musica Antiqua Köln, Reinhard Goebel (director)
5:37 AM
Bach, Johann Sebastian (1685-1750)
Suite for Cello Solo No.1 (BWV.1007) in G major
Claudio Bohórquez (cello)
5:53 AM
Debussy, Claude (1862-1918), orch. Brewaeys, Luc (b.1959)
La Cathédrale engloutie - from Preludes Book 1 No.10
Royal Flemish Philharmonic, Daniele Callegari (conductor)
5:59 AM
Scriabin, Alexander (1872-1915)
Two Poems (Op.32) and Three Etudes: (Op.2 No.1) in A sharp minor; (Op.8 No.11) in B minor; (Op.42 No.4) in A sharp minor
Sergei Terentjev (piano)
6:17 AM
Dvorák, Antonín (1841-1904)
Serenade for wind instruments in D minor (Op.44)
Canadian Chamber Ensemble, Raffi Armenian (conductor)
6:42 AM
Tchaikovsky, Peter Ilyich [1840-1893]
Romeo and Juliet - fantasy overture
Polish Radio Symphony Orchestra, Jerzy Maksymiuk (conductor).