Main content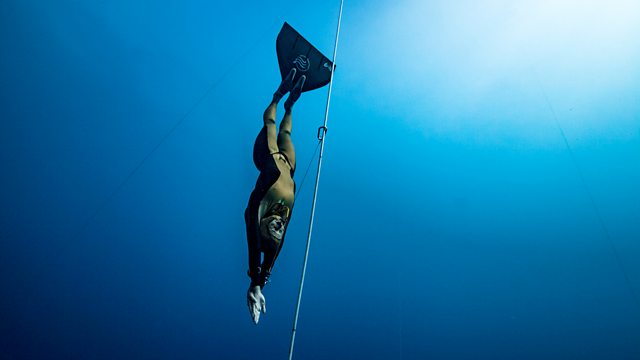 Jump Blue
A recreation in sound and music of the final descent of Russian freediver Natalia Molchanova, who disappeared in Spanish territorial waters in 2015, never to be seen again.
On 2 August 2015, the great Russian freediver Natalia Molchanova disappeared in Spanish territorial waters. Through sound, text and music, "Jump Blue" takes us to extraordinary depths in this immersive re-imagining of her final descent.
Apnea, or freediving without breathing apparatus, requires the few who practise it to encounter a profound stillness as their heart rate slows and their lungs contract. In the darkness of the abyss, on a single breath, they truly meet themselves. In Hannah Silva's lyrical text, voiced by actress Fiona Shaw, memory and sensation fragment and intertwine in shifting layers of consciousness.
"Jump Blue" is based on extensive interviews with many of the world's leading freedivers, including Natalia Molchanova's son Alexey.
Freediver ..... Fiona Shaw
Text by Hannah Silva
Research by Nicolas Jackson
Executive producer, Sara Davies
Music by Aaron May
Sound design by Steve Bond
Produced by Nicolas Jackson and Steve Bond
'Jump Blue' is an Afonica production for BBC Radio 3.