Main content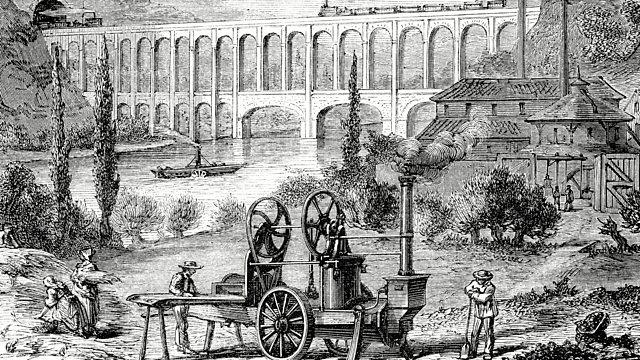 Adam Smith imparts Cornelius Vanderbilt's battle to dominate the shipping route from New York to San Francisco. From 2016.
In the 19th century, so-called 'Robber Barons' - men like Cornelius Vanderbilt, Jay Gould, Andrew Carnegie, John D. Rockefeller and J.P. Morgan - seized the great new opportunities thrown up by the United States' Industrial Revolution.
The Robber Barons built vast businesses, and helped forged a radically new country - the basis of the America we know today. But did they sow the seeds of amazing progress, or did they steal the American Dream? Historian Adam Smith tells their stories and confronts their legacy.
In the opening episode, Adam tells the story of Cornelius Vanderbilt and his battle to wrest control of the shipping route from New York to San Francisco.
Vanderlbilt was a farmboy from Staten Island who faced down the East Coast Establishment in the name of the Revolution.
He fought his way up until he dominated New York shipping.
He took on government-backed monopolies to win a part of the lucrative shipping route from New York to San Francisco, ferrying thousands of prospectors to the Gold Rush.
But then an adventurer seized his steamboats and threatened his whole business. Vanderbilt's astoundingly violent - and astoundingly effective - response secured his position as the first of America's great 'robber barons'.
And then, aged 69, he sold his ships and went into railroads...
With: TJ Stiles, Joanna Cohen
PRODUCER: PHIL TINLINE
Last on
More episodes
Previous
You are at the first episode
Broadcasts