Main content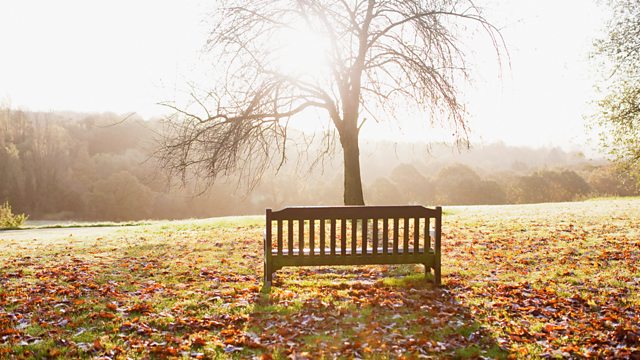 Mumbles - Owen Sheers
A specially commissioned poem by Owen Sheers intertwines stories told to Anna Scott-Brown on a bench in Mumbles overlooking Swansea Bay and the threatened Tata Steelworks.
Anna Scott-Brown hears more stories from the people who stop to sit beside her on benches around the country. In this edition she is joined in Mumbles, on a bench overlooking Swansea Bay, by locals, holidaymakers and the family of the person to whom the bench is dedicated.
Throughout the programme, a specially commissioned work by poet Owen Sheers draws on the voices and stories of those who sit and contemplate the inscription, "Born to be Wild - Dinks Nash -Loved Forever."
The views from the bench of the Gower Peninsula and the threatened Tata Steelworks evoke stories of migration and community, of division and cohesion, and of grief for what has gone we well as celebration for what lives on.
Hidden lives are revealed and common threads recur as Anna Scott-Brown's gentle - but insistent and sometimes extremely direct - questions elicit poignant and profound responses from those sitting on the bench.
Presenter: Anna Scott-Brown
Producer: Adam Fowler
An Overtone production for BBC Radio 4.