Main content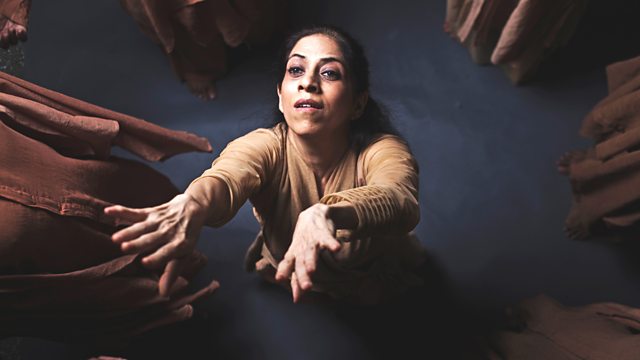 Choreographer and dancer Aditi Mangaldas
Programme that offers a female perspective on the world. What does peer research reveal about the lives of sex workers? Plus Aditi Mangaldas and Khalida Popal.
Some say Aditi Mangaldas is to Kathak what Margot Fonteyn and Sylvie Guillem are to Ballet. The Indian choreographer, dancer and founder of Aditi Mangaldas Dance Company discusses her new show, Inter_rupted, working with the aging body, and her experience of bringing a woman's voice into the heart of this classical dance form.
In Durham and Darlington sex workers have become researchers - using their experiences to reveal more about 'hidden' sex work and sexual exploitation. The innovative new peer led research was used by the charity Changing Lives. Jenni is joined by Laura Seebohm, its director, and by Durham Police & Crime Commissioner Ron Hogg, who commissioned the research, and by Laura Watson from the English Collective of Prostitutes.
Khalida Popal made history by becoming the first captain of the Afghan Women's National Football team in 2007. Using her public position to raise awareness about women's rights issues, at 23, she fled the country after receiving death threats. She talks about remaining an iconic figure for women's football in Afghanistan.
Hundreds of thousands of black GIs were stationed across the UK during WW2. Many had relationships with local women and some had children but, due to US laws at the time, they were usually refused permission to marry. Professor Lucy Bland of Anglia Ruskin University hopes to shed light on an under-reported chapter of 20th century social history. Joining the discussion is Dr Deborah Prior, who was one of those babies.
And as part of our series 'Becoming a Mother: A Hot Cup of Tea with Hollie McNish'. Hollie sits down with friend and fellow poet Luke Wright to discuss parental guilt and being the only dad at Rhyme Time.
Presenter: Jenni Murray
Producer: Kirsty Starkey.
Poet Hollie McNish has an honest chat with friends about birth, sex and parenthood.
Chapters
Sex Workers As Researchers and Survival Sex Work

New research looks at the more hidden areas of sex work including opportunistic sex work.

Duration: 10:36

Khalida Popal

We meet the first captain of the Afghan Women's National Football team.

Duration: 07:28

The Children Of Black GI's

We discuss the history of the mixed race children of black GI's in World War 2.

Duration: 09:37

Hollie McNish

Hollie speaks to fellow poet Luke Wright on becoming a father and parenthood.

Duration: 05:23

Aditi Mangaldas

The Indian choreographer and dancer on her new show, Inter_rupted.

Duration: 08:21

Credits

| Role | Contributor |
| --- | --- |
| Presenter | Jenni Murray |
| Interviewed Guest | Laura Seebohm |
| Interviewed Guest | Ron Hogg |
| Interviewed Guest | Laura Watson |
| Interviewed Guest | Khalida Popal |
| Interviewed Guest | Lucy Bland |
| Interviewed Guest | Deborah Prior |
| Interviewed Guest | Hollie McNish |
| Interviewed Guest | Luke Wright |
| Interviewed Guest | Aditi Mangaldas |
| Producer | Kirsty Starkey |