Main content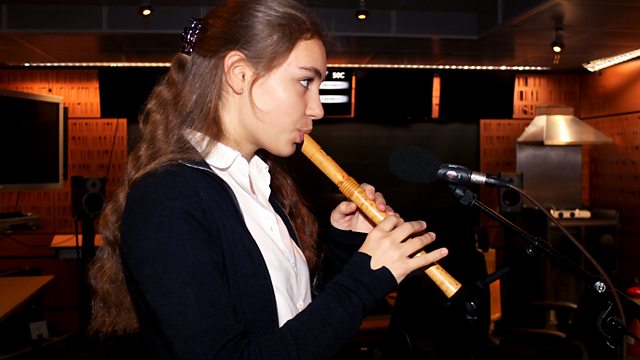 Sexual History in Trials, Hayley Squires, Hollie McNish, Playing the Recorder
What are the grounds for including sexual history in a rape trial? Hayley Squires on her starring role in the new Ken Loach film, and Hollie McNish talks motherhood with her gran.
Following the acquittal of Ched Evans, we look at the legal grounds for including details of a claimant's sexual history in a rape trial with the BBC's Legal Correspondent Clive Coleman. And, Rachel Krys Co-director of the End Violence Against Women campaign and Professor Clare McGlynn. Professor of law at Durham University join Jane to discuss the history of the law and the way it works in practice.
Hayley Squires stars in the new Ken Loach film 'I, Daniel Blake' as Katie, as a broke single mother determined to make a good life for herself and her kids. She talks to Jane about depicting the deserving poor and the necessities that women can't get from food banks.
In the second in the new Woman's Hour series 'Becoming A Mother: A Hot Cup with Hollie McNish' Hollie puts the kettle on and has a chat with her gran to find out about breastfeeding and birth in the fifties.
17 year old Dutch musician Lucie Horsch is the first recorder player ever to sign a deal with the music label Decca. Her debut album is called 'Vivaldi,' and features four of the composer's best-known concertos including La notte and La tempesta di mar. Lucie joins Jane to discuss her passion for the instrument, why she wants to break down people's preconceptions of it and how she has managed to excel at playing it.
Presenter Jane Garvey
Producer Erin Riley.
Poet Hollie McNish has an honest chat with friends about birth, sex and parenthood.

BBC Legal Correspondent Clive Coleman explains
Chapters
Rape Trial Sexual History

We look at the grounds for using details of a claimant's sexual history in a rape trial.

Duration: 13:10

Hayley Squires

Hayley Squires stars in the new Ken Loach film 'I, Daniel Blake' as Katie.

Duration: 09:37

Hollie McNish

Hollie and her 90 yr old Grandmother discuss breastfeeding and birth in the Fifties.

Duration: 08:46

Lucie Horsch

The 17 year old Dutch musician who plays the recorder.

Duration: 08:47

Rape Trial Sexual History

Credits

| Role | Contributor |
| --- | --- |
| Presenter | Jane Garvey |
| Interviewed Guest | Clive Coleman |
| Interviewed Guest | Rachel Krys |
| Interviewed Guest | Clare McGlynn |
| Interviewed Guest | Hayley Squires |
| Interviewed Guest | Hollie McNish |
| Interviewed Guest | Lucie Horsch |
| Producer | Erin Riley |