Main content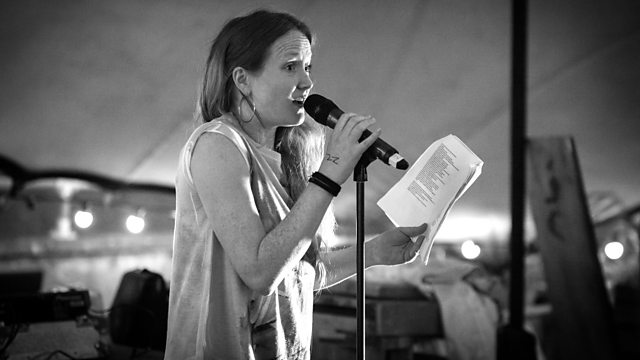 Woman's Hour Power List 2016
Baroness Helena Kennedy, Nicky Morgan MP, Prof Sarah Childs launch Woman's Hour Power List 2016. Plus the launch of new Woman's hour series Becoming a Mother: A Hot Cup of Tea.
This year's Power List will celebrate seven women who've made the biggest impact on women's lives over the past seven decades. Judges will decide who's on the list but who should they be considering? Today former women and equalities minister Nicky Morgan MP, Labour peer Helena Kennedy QC and Sarah Childs, professor of politics and gender at the University of Bristol look at seven decades of women in politics. Who will they suggest?
Today we launch the new Woman's Hour series, 'Becoming a Mother: A Hot Cup of Tea with Hollie McNish'. In this seven part series poet Hollie McNish has a cuppa and honest chats about birth, sex and parenthood with a host of mates and family. In the first episode she catches up with her close friend, the Irish poet Elaine Feeney to discuss stretch marks, sex after birth and marriage.
When the American journalist and writer Jessica Bennett was starting out on her career she would regularly get together with her friends and peers to eat, chat and share their experiences of the subtle sexist behaviour they experienced in the workplace. They called this group their 'Feminist Fight Club' and developed tactics to defeat 'manterrupting' and the 'bro-propriating' of their ideas. Jessica's book; 'Feminist Fight Club' is a practical guide to battling sexism at work. She joins Jane to share her arsenal of feminist weapons to fight patriarchy in the workplace.
Presenter: Jane Garvey
Producer: Kirsty Starkey
Interviewed Guest: Helena Kennedy
Interviewed Guest: Sarah Childs
Interviewed Guest: Nicky Morgan
Interviewed Guest: Hollie McNish
Interviewed Guest: Elaine Feeney
Interviewed Guest: Jessica Bennett.
Poet Hollie McNish has an honest chat with friends about birth, sex and parenthood.

Nicky Morgan MP, Labour peer Helena Kennedy & Sarah Childs discuss women in politics.
Chapters
Woman's Hour Power List

The judges will decide the final seven, but today we discuss women in politics.

Duration: 17:27

Hollie McNish

The poet on her new series - Becoming A Mother: A Hot Cup of Tea with Hollie McNish.

Duration: 15:26

Jessica Bennett

Founder of Feminist Fight Club and American author.

Duration: 08:08

Credits

| Role | Contributor |
| --- | --- |
| Actor | Jane Garvey |
| Producer | Kirsty Starkey |
| Interviewed Guest | Helena Kennedy |
| Interviewed Guest | Sarah Childs |
| Interviewed Guest | Nicky Morgan |
| Interviewed Guest | Hollie McNish |
| Interviewed Guest | Elaine Feeney |
| Interviewed Guest | Jessica Bennett |