Main content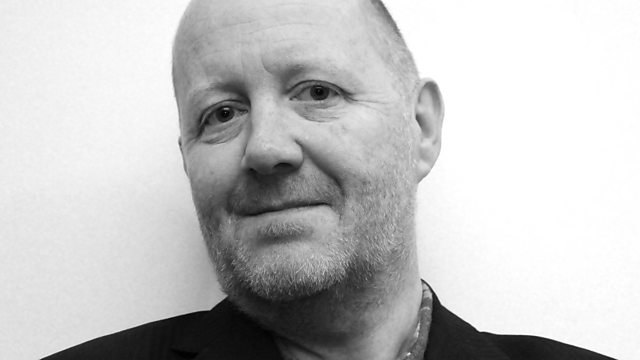 Peace of Mind
Michael Symmons Roberts questions the appeal of having peace of mind. He asks if a 'peace of mind industry' threatens the art of being fully alive in the here and now.
Poet Michael Symmons Roberts questions the nature and appeal of having peace of mind.
According to Michael, "There seems to be something close to a peace of mind industry out there, complete with its own sales force. Nothing makes me want to cancel my life insurance like those smug inhabitants of magazine adverts and billboards, lying back in hammocks or staring out at the ocean, at peace with themselves because they have the right kind of insurance policy, or pension scheme, or investment fund."
Such promotion, he argues, threatens the art of being fully alive in the here and now.
The bible he says is full of contradiction about peace. Isaiah 55 sets out a very loud and pretty alarming vision: 'You will go out in joy, and be led forth in peace; the mountains and hills, will burst into song before you, and all the trees of the field will clap their hands." Enough to tip an investor out of their hammock, however well insured they are.
Michael examines whether it's actually possible to find complete stillness and peace. He says, "Even the two minute silence broadcast every year on 11th November is not completely silent, since it contains all the incipient and suppressed noise of people, breathing, coughing, shifting from foot to foot, a silence broken by the active effort to maintain it."
We hear John Cage's 4'33" as Michael tries to prove the impossibility of silence but, in the end, he says the best evocation of silence comes at the start of Dylan Thomas' play Under Milk Wood, famously read by Richard Burton, "where Thomas describes the small town of Llaregyb just before dawn, before it is about to wake up."
Presenter: Michael Symmons Roberts
Producer: Michael Wakelin
A TBI Media production for BBC Radio 4.
Readings
Title: Having a Coke with You
Author: Frank O'Hara
Publisher: University of California Press

Title: Isaiah 55, The Bible, NIV
Author: NA
Publisher: Harper Collins

Title: Peace
Author: George Herbert 
Publisher: Penguin Classics

Title: Last Words
Author: Michael Symmons Roberts
Publisher: BBC Radio 4

Title: Silence
Author: John Cage
Publisher: Wesleyan University Press

Title: Under Milk Wood
Author: Dylan Thomas
Publisher: Wieden & Nicolson

Title: Making Peace
Author: Denise Levertov
Publisher: New Directions