Main content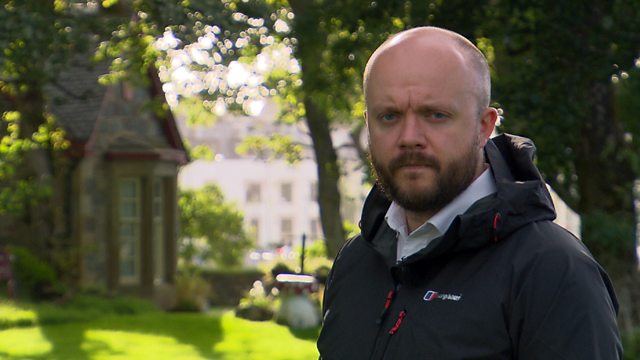 Darren Laing meets islanders in the Western Isles who voted to leave the EU. Anne Lundon questions why cities like Berlin are attracting workers from the UK.
Air Eòrpa na seachdain-sa, tha Darren Linc as na h-Eileanan an Iar a' bruidhinn ri iadsan a bhot airson an EU fhàgail, agus tha Anne Lundon as a' Ghearmailt a' coimhead air carson a tha bailtean mar Berlin a' tàladh luchd-obrach bhon Rìoghachd Aonaichte.
Darren Laing is in the Western Isles to meet with several islanders who voted to leave the EU, and Anne Lundon is in Germany questioning why cities like Berlin are attracting workers from the UK.
An fheadhainn a bhòt Fàg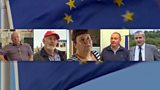 Le tòrr ga aithris mun dòigh anns an do bhòt mòr-chuid ann an Alba airson fuireach san EU san referendum san Ògmhios, tha Eòrpa an t-seachdain sa a' coinneachadh ri feadhainn a bhòt airson 'Brexit'. Carson a bhòt iad airson an EU fhàgail? Dè shaoil iad den deasbad is an seòrsa fiosrachadh a bha ga thoirt seachad ro-làimh? An do ghabh iad iongnadh gun do shoirbhich leis an iomairt gus fàgail, agus dè tha iad a' miannachadh a-nisd? Tha Darren Linc air a bhith a' còmhradh ri còignear dhiubh.
Meet the Leave voters
It's often mentioned in the media that a majority of Scots voted to remain in the EU in June's referendum, but this week's Eorpa is all about the people who voted for 'Brexit'. Why did they decide to leave the EU? What did they think of the debate beforehand and the kind of information given by both sides? Were they surprised that the leave side won, and what would they like to see happen now? Darren Laing meets five leave voters.
Credits
| Role | Contributor |
| --- | --- |
| Reporter | Darren Laing |
| Reporter | Anne Lundon |
Broadcasts