Main content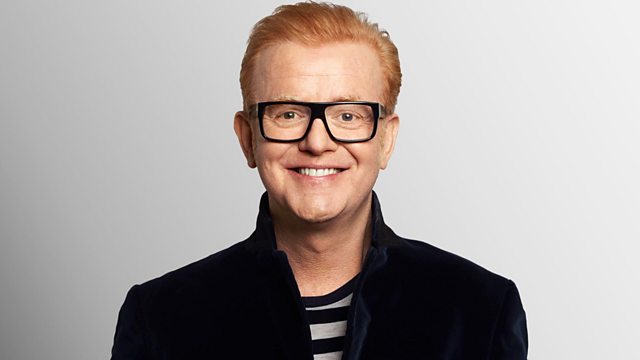 Donny Osmond and Half Term Movies
Chris wakes up Donny Osmond in his hotel room and finds out the must-see movies for half term with James King.
Chris wakes up Donny Osmond in his hotel room and finds out what's in store on his 10 date UK tour next year. Film fanatic James King tells us his top 3 must see movies for half term: Storks, Trolls and Doctor Strange. Today's top tenuous is furniture fittings for the famous and Canon Ann Easter has a cosy Pause For Thought.
Pause for Thought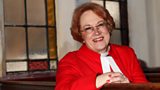 From Canon Ann Easter, Chaplain to the Queen:
I love autumn! The garden's all blousy and overgrown with fruit and berries and leaves turning every shade of amber; those crisp, chilly mornings give way to golden sunny days, not too hot, and then they melt into cooler evenings. But autumn's sense of grandeur is elusive and, just as I really get into it, we seem to be slipping into winter.
So, as the mornings get darker and the evenings get longer, this is the moment to introduce the Danish concept of Hygge – (pron Hooga) and it's loosely translated as cosiness; it's about creating a warm and comfortable atmosphere and taking a little time to pause so that we can notice and appreciate all that's good in our lives. For me, it's lighting that candle I was saving for a special occasion while I eat creamed soup with added cream! I've got out my cardigans, gloves and scarves and found my thick tights so it's goodbye to waxing my legs, an added bonus! – bliss!
But I know there will be good people listening who'll find that all very self-indulgent, no matter how gloomy the weather. Christianity, and most faiths I know of, emphasise not thinking of ourselves, the importance of serving others and giving without counting the cost – and indeed, where would this world be without the love that's translated into thousands of acts of charitable, self-sacrificial giving?
But! Jesus said 'Love your neighbour as you love yourself' and often, while we can be quite good at loving other people, it's the loving ourselves bit that's difficult. But we have permission from the highest authority and I believe that taking time out, having a little hygge to restore our balance and replenish our energies means that we can go on to love and serve even better.   So let's get cosy, break out the ginger wine and let the hygge begin!