Main content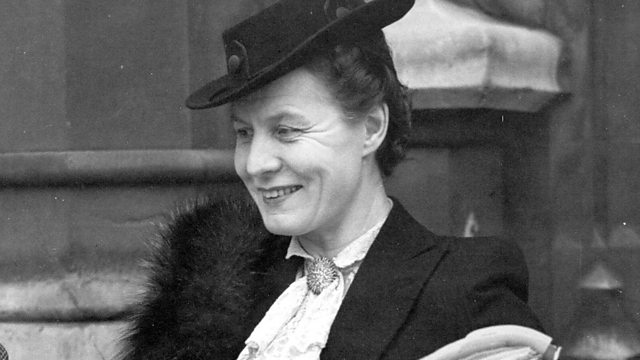 Baroness Summerskill
The feminist, Labour politician, doctor and writer answers the questions in the BBC Home Service's interview series. From April 1961.
Feminist, Labour politician, doctor and writer, Baroness Summerskill answers questions posed by Denzil Batchelor and Stephen Black.
The Baroness keeps the interviewers on their toes in a time where women were traditionally not so forthright with their opinions. She was interviewed in 1961 (aged 60) when her time in the House of Commons was nearing an end.
Baroness Edith Summerskill was born in 1901 and died in 1980.
Launched in 1952 on the BBC Home Service, Frankly Speaking was a novel, ground breaking series. Unrehearsed and unscripted, the traditional interviewee/interviewer pairing was initially jettisoned for three interviewers firing direct questions. Early critics described it as 'unkempt', 'an inquisition' and described the guest as prey being cornered, quarry being pursued - with calls to axe the unscripted interview. But the format won out and eventually won over its detractors.
Only 40 or so of the original 100 programmes survive.
First broadcast on the BBC Home Service in 1961.