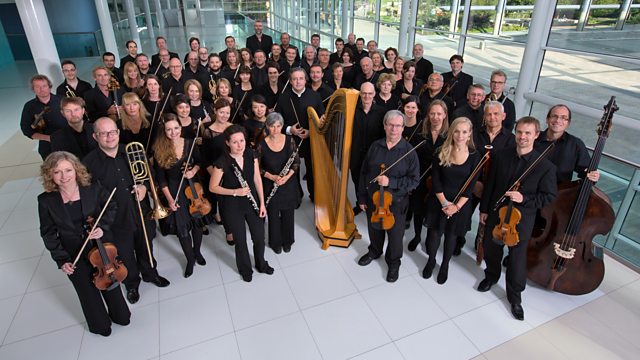 BBC Philharmonic - Mozart, Sibelius, Dvorak
Live from the Victoria Hall in Hanley.
Presented by Tom Redmond.
Mozart: Symphony No 25 in G minor (K 183)
Sibelius: Violin Concerto
8.20
Music Interval
8.40
Dvorak: Symphony No 8 in G major
Jennifer Pike (violin)
BBC Philharmonic
Ben Gernon (conductor)
The arresting opening of Mozart's early G minor Symphony sets the scene for a work of almost operatic agitation and turbulance. Jennifer Pike joins the BBC Philharmonic for Sibelius's haunting Violin Concerto. Sibelius, a violinist who had dreamed of being a virtuoso himself, wrote the work while suffering particularly badly from the alcoholism which dogged his life and it is said that the second movement was sketched during a three-day hangover. The programme ends with Dvorak's Eighth Symphony with its myriad tunes, moods and dances. In this colourful piece Dvorak takes the symphony on an exploratory adventure.
Last on
The women erased from musical history