Main content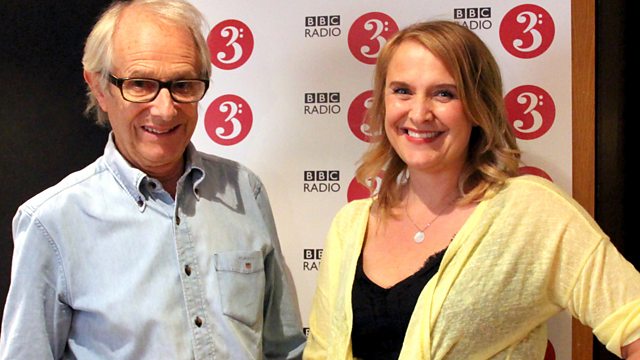 Monday - Sarah Walker with Ken Loach
With Sarah Walker. Including My Favourite 18th-Century Overtures; Haydn's Piano Sonata in B minor; Artists of the Week: Netherlands Chamber Choir, in Sweelinck's Te Deum Laudamus.
9am
My favourite... 18th century overtures. Sarah shares a selection of her favourite overtures. These were designed to settle a restive audience and prepare them for an opera, or to open concerts or grand celebrations. Sarah's featured works include operatic overtures by Mozart and his rival Antonio Salieri, as well as instrumental pieces by Josef Myslivecek and by Handel - music that accompanied the firework display in London's Green Park in 1749 marking the end of the War of Austrian Succession.
9.30am
Take part in today's musical challenge: which location is being depicted in this piece of music?
10am
Sarah's guest is the celebrated film director Ken Loach. Ken's films include Cathy Come Home, whose powerful message helped to change the law on homelessness when it was first broadcast in 1966, as well as Kes, My Name is Joe and Sweet Sixteen. His work across television and film has won him awards including the BAFTA Fellowship and two Palmes d'Or for his 2006 film The Wind That Shakes The Barley, and for his most recent film, I, Daniel Blake, which tackles unemployment and poverty in Britain today. Ken talks about his directing career and his favourite pieces of classical music throughout the week, including music by Canteloube, Brahms and Haydn, who Ken insists is the best composer to get dressed to in the morning.
10.30am
Power of Three - the next episode in a 70-part daily series of pioneering sounds from the BBC Third Programme and Radio 3 archives presented by David Hendy.
Followed by
Music in Time: Classical
Sarah places Music in Time as she heads back to the Classical period with Haydn's Piano Sonata in B minor, Hob. XVI/32, which demonstrates how ornamentation in keyboard music of the time is less florid and conspicuous than in the Baroque period, reflecting the era's new tastes and ideas.
11am
Sarah's Artists of the Week are the Netherlands Chamber Choir. Founded in 1937, the Nederlands Kamerkoor has developed a worldwide reputation for its innovative commissions and collaborations, which include world premieres of works by Sir John Tavener, James MacMillan and Sir Harrison Birtwistle. The choir regularly performs with the Royal Concertgebouw Orchestra, the Orchestra of the 18th Century under Frans Bruggen and The Schönberg Ensemble, and have released a steady stream of award winning recordings. Sarah dips into the choir's archive throughout the week, sharing interpretations of music by the Dutch composer Sweelinck, as well as Rossini, Palestrina and Poulenc, a composer who wrote music especially for the choir.
Sweelinck
Te Deum Laudamus
Netherlands Chamber Choir
Peter Phillips (conductor).
Music Played
MY FAVOURITE...18th century overtures

KEN LOACH'S CHOICE NO.1

KEN LOACH'S CHOICE NO.2

MUsic in time: classical

ARTISTS OF THE WEEK: Netherlands Chamber Choir
Mapping the Music
Answer: Venice
The music played:
Felix Mendelssohn
Gondellied (barcarolle) in A major
Daniel Barenboim (piano)
DG