Main content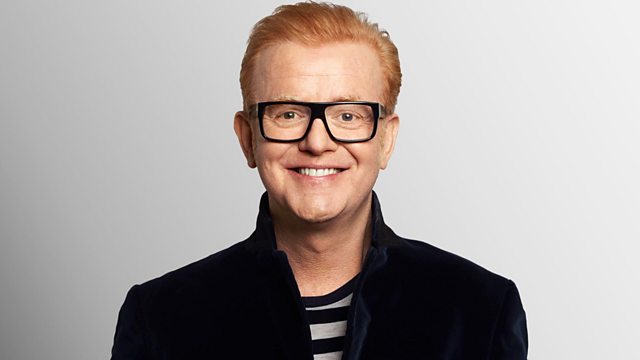 Ricky Wilson and The Knitting Hotel
Kaiser Chiefs' Ricky Wilson tells Chris about their new album Stay Together and we learn about Paula Chew's knitting hotel where they have the wool out before breakfast.
Kaiser Chiefs' Ricky Wilson tells Chris about their new album Stay Together and we learn about Paula Chew's knitting hotel where they have the wool out before breakfast! Tennis player Marcus Willis is in the Sport Locker and Vassos has a specialist hotel Top Tenuous. Reverend Kate Bottley provides a daily Pause for Thought, inspired by beauty.
Last on
Music Played
The Farm

Groovy Train

True Brit (Various Artists).
Polygram Tv.

Smoove & Turrell

You Could've Been A Lady

(CD Single).
Jalapeno Records.
1.

Sonny & Cher

I Got You Babe

Duets - 36 Of The World's Greatest Ev.
Telstar.

Daryl Hall & John Oates

Maneater

Looking Back - The Best Of Hall & Oat.
BMG.

Little Mix

Love Me Like You

The Banana Splits

The Tra La La Song (One Banana, Two Banana)

Television's Greatest Hits Vol. 5: In Living Color (Various Artists).
TVT Records.

Jackie Wilson

(Your Love Keeps Lifting Me) Higher and Higher

Midnight Soul (Various Artists).
Music Club.

Melanie C

Anymore

(CD Single).
Red Girl Records.

Madonna

True Blue

32 Ones On One Radio 1's 25th Birthday (Various Artists).
Connoisseur Collection.

One Direction

History

(CD Single).
Syco Music.
13.

The Tremeloes

Silence Is Golden

Fifty Number Ones Of The 60's (Variou.
Global Television.

Jesse & Joy

More Than Amigos

(CD Single).
EastWest.
001.

Bob the Builder

Can We Fix It?

Rod Stewart

Baby Jane

The Best Of Rod Stewart.
Warner Bros.

Arctic Monkeys

I Bet You Look Good On The Dancefloor

Whatever People Say I Am, That's What I'm Not.
Domino.

Dean Martin

&

Helen O'Connell

How D'Ya Like Your Eggs In The Morning?

Cool Couples (Various Artists).
Sanctuary.

Kaiser Chiefs

Hole In My Soul

(CD Single).
Fiction.
001.

Mike + the Mechanics

Over My Shoulder

Mike & The Mechanics Hits.
Virgin.

Bruce Springsteen

&

The E Street Band

Born To Run

XTC

Making Plans for Nigel

Greatest Hits Of The 70's (Various).
EMI.

Sam the Sham & the Pharaohs

Wooly Bully

The Greatest Hits Of 1965.
Premier.

Bon Jovi

This House Is Not For Sale

The Waterboys

The Whole of the Moon

Now 1991 - The Millennium Series.
Now.

Gloria Gaynor

I Will Survive

Disco Fever (Various Artists).
Global Television.

Jack Savoretti

When We Were Lovers

The Beatles

A Hard Day's Night

The Beatles - 1.
Apple.
006.

Moby

Porcelain

(CD Single).
Mute Records.
Pause for Thought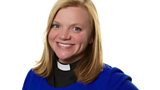 From Revered Kate Bottley, Vicar of the churches of Blyth, Scrooby and Ranskill:
Travelling down into London a few weeks ago I managed to book myself into completely the wrong carriage. Yes, that's right Chris I found myself in the quiet coach. Now I have more rattle than tin can full of marbles so the quiet coach is not my natural habitat. However being the resourceful soul I am I decided to make the best of it. It'd been a rush to get ready that morning and so I'd managed the lippy and the mascara but glancing across the carriage I suddenly felt totally underdressed. Opposite me was the best turned out woman I have ever seen, perfect hair, beautifully made up, and someone who obviously knew how to use an iron. What struck me most though were her beautifully manicured nails painted a glorious red, as she reached into her bag and got out her nail file I quickly confessed my sin of envy.
I looked down my own nails, bitten and chewed and shifted uncomfortably in my seat, the woman looked up, we locked eyes and we smiled, I shrugged apologetically and whispered quietly, 'your nails are beautiful'. She replied 'Would you like me to do yours?' 'Ooo yes please' We sat for the rest of the journey in the silence of the carriage as she carefully filed and then painted my nails for me, an impromptu nail bar on the 11.06.
While I'm not sure of the etiquette of painting your nails in the quiet carriage of the train it struck me that what she had done was a beautiful act of generosity and kindness. Jesus said 'What you do for others, you do for me' and while I'm sure he wasn't talking about manicures on the train, this simple act of service from a stranger left me feeling cared for and loved, valued and special. To think of others needs, to see that need and to serve without expectations of reward is a godly act. My nails looked beautiful when she had finished but the beautiful act of care and the way she made me feel will continue to last even when the red nail polish has long since chipped away.
Broadcast