Main content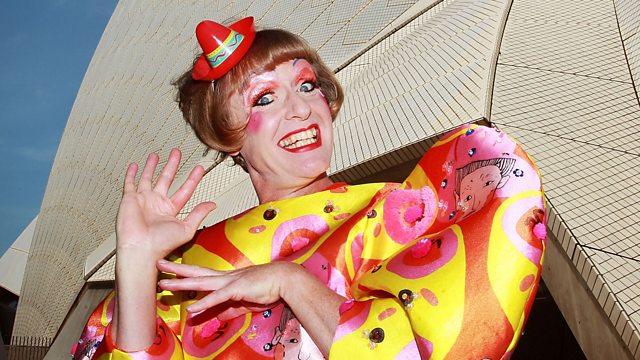 Grayson Perry
Michael Berkeley's guest is Turner Prize-winning artist Grayson Perry. His choices include works by Tchaikovsky, Philip Glass and Marcello, and a performance by Kathleen Ferrier.
Grayson Perry burst into the public consciousness in 2003 when he accepted the Turner Prize with the words: 'It's about time a transvestite potter from Essex won the Turner.' Since then he's become celebrated for his beautiful, intricately decorated vases, which juxtapose images of innocence, obscenity and humour.
He's worked across many other media as well - from tapestry to bronze, print-making to architecture, and the outrageously flamboyant frocks he wears when he goes out dressed as a woman are works of art in their own right.
He chooses Tchaikovsky, Philip Glass, Marcello and Kathleen Ferrier and explores with Michael Berkeley the emotional power of music and memory; escaping an unhappy childhood; the fun of demystifying the art world; and the joys and perils of moving from rebel to national treasure.
Producer: Jane Greenwood
A Loftus production for BBC Radio 3.