Main content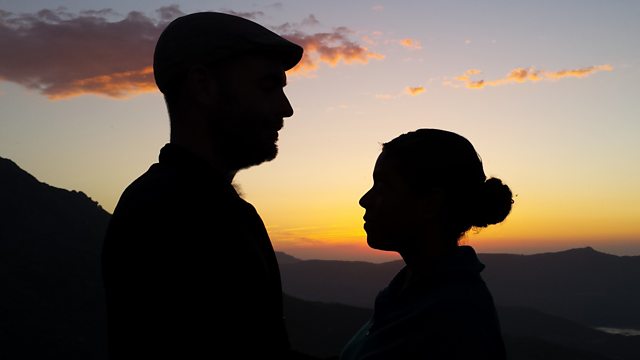 Suddenly a Stranger
Contemporary drama by Ali Taylor.
Amanda is 18. Derek is pushing 40.
They've arranged to meet in Derek's local.
Their lives will never be the same again.
Credits:
Amanda.....Olivia Morgan
Derek ..... Robin Laing
Director: Kirsty Williams.
Last on
Ali Taylor: From BBC Writersroom to commissioned writer: The Journey!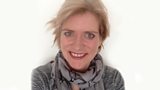 This week my first radio play, Suddenly A Stranger will be aired. It's been a long journey. And it was one that started right here at BBC Writersroom...
I'd always thought writing drama was something other, untouchable people do. But then BBC Writersroom run some open competitions for uncommissioned writers, so…
I enter one with a sitcom about terminal illness. Right bundle of laughs it was, it gets longlisted. And that was it. Nothing.
Except, after that, there's a children's TV competition. I pen The Birthdaylings. This time it gets me to London. But the train almost doesn't. Flooding and signal failure make me miss half the masterclass.
And then.
And then: The Writer's Prize for drama.
The one I would have wanted most of all.
At this point I'm heavily pregnant. Overdue, I stay up one night and finish my entry (just in time). Three hours later as we drop Charlotte at school and Alexander at nursery I go into labour. Once Florence is born and named and cuddled I send Mark to post my script overnight to London to meet the next day deadline.
Weeks later, I discover I've been shortlisted. And invited to a masterclass with the people behind In The Flesh which is just, like, amazing. Except I have this other, wee new, amazing thing called Florence so I can't go. And I still have no commission.
But BBC Writersroom runs the competition again. Jools, my friend, fellow writer and WINE night co-founder (Writers In Need of Encouragement) encourages me to enter. And I get shortlisted. But this time Writersroom don't run the amazing masterclass. They do put me in touch with Kirsty Williams.
If you're into your radio drama, you'll have heard of Kirsty. If you haven't, well, she's good. Really good.
Kirsty's a producer and director based in Glasgow. So I send her my scripts. And we meet for a coffee. And she asks me to send some ideas.
Finally I send her one she likes that hasn't been done before or is about to be done and she asks me to write it up. I have ages… But as the time passes I realise I can't write it. The closest I have ever got to getting a commission and I just can't write it. It's… awful. So I write something else. Send something else entirely. Kirsty gets it. More than I did, she knows what it's about. So she pitches it…
Last October I found out that we got my first commission. I say we, not me, because that's how it happened.
Once you get your commission you go through three rounds of scripts. The first one was done. Kirsty saw things I was too close to see. As a new writer, I just felt chuffed getting a first draft out. But she had some really good points. Ones I could have kicked myself for not noticing first. Did I really need the other characters? No. Paint more pictures. Doh! Something I had been telling my advertising students to do in radio ads and I had failed to do in my drama. Pace your plot turns.
With her help, reaching a final draft was easier than getting the first draft finished.
The recording was a joy to attend. Olivia Morgan and Robin Laing brought so much to the piece. They were so good I stopped worrying about where should I sit - whose chair is this, am I in the right chair? And is it okay to laugh or tear up a bit if it's something you've written? Because suddenly it became something they were performing. Something Kirsty was directing. Something that was theirs.
So I'm hoping, when it airs on Tuesday, I can listen, maybe even enjoy it. Because it's not mine. It's ours. Mine and Kirsty's and Olivia's and Robin's and BBC Writersroom's. So if you don't like it, blame them. Yeah, especially blame BBC Writersroom. Because it would never have got on air if it wasn't for them.
Thank you.
Broadcasts