Main content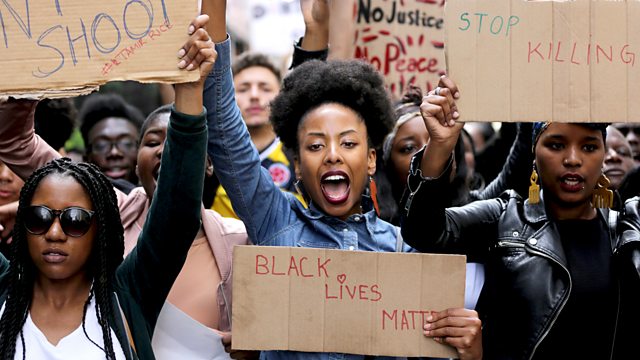 Black Lives Matter UK
What does Black Lives Matter stand for in the UK? With the help of broadcaster Dotun Adebayo, David Aaronovitch finds out.
What does Black Lives Matter stand for in the UK?
In the United States it is a protest movement formed in reaction to the killing of black people by police, and now there are BLM chapters in Birmingham, Nottingham, Manchester and London.
The British organisation's most high profile action so far has been a blockade of airports and major roads - but what are the key issues driving the Black Lives Matter campaign in the UK?
Joining David Aaronovitch in this edition of The Briefing Room are:
Doton Adebayo, journalist and BBC 5 live presenter
Stephen Bush, special correspondent at The New Statesman
Kiri Kankhwende, political commentator for Media Diversified
Researcher: Alex Burton
Producer: Joe Kent
David Aaronovich looks at Donald Trump's new political base: the 'alt-right'.

Are revolutionary socialists trying to take control of the Labour Party?

David Aaronovitch explores why the Left might have a problem with anti-Semitism.