Main content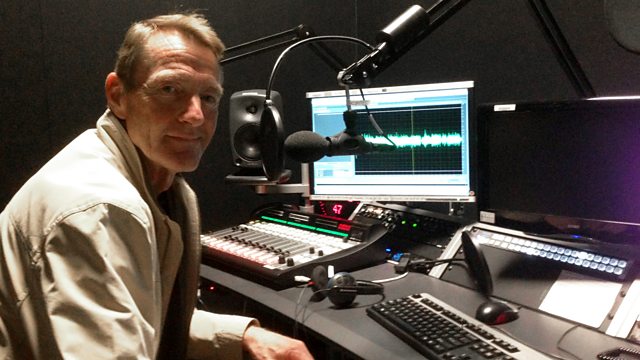 21 Shades of Noir: Lee Child on John D MacDonald
Lee Child, author of the hugely popular Jack Reacher novels, investigates the life of the reclusive American mystery writer John D MacDonald - and attempts to unravel a mystery...
As the author of the internationally renowned Jack Reacher series, Lee Child knows how to draw his readers into a story.
And for decades he's been intrigued by the unusual life of John D MacDonald. Born in 1916, MacDonald was from a comfortable Pennsylvanian family. He went to Harvard and worked in naval intelligence during The Second World War. mustering out as a Lieutenant Colonel. It was what the British would call "a good war".
But Lee Child has always been confused by what happened next. With the pick of General Motors, IBM or maybe even The Pentagon before him - this Harvard MBA promptly spent five months, sitting at a table and hammering out pulp fiction, losing five stone in the process.
After 800,000 words and constant toil he managed to sell a story for $25 dollars. Writing under dozens of pen-names John D rode the paperback boom, crafting more than 60 novels in all and creating what Lee Child considers to be his greatest creation - the 21 novels featuring his world-weary "salvage consultant" and righter of wrongs, Travis McGee.
Lee Child considers the mystery at the heart of John D's work, and the mysterious life of one of popular fiction's most enigmatic authors.
Produced by Kev Core.
Last on
Broadcast

Featured in...
Seriously interesting documentaries from Radio 4.

Watch and listen to featured Books programmes