Main content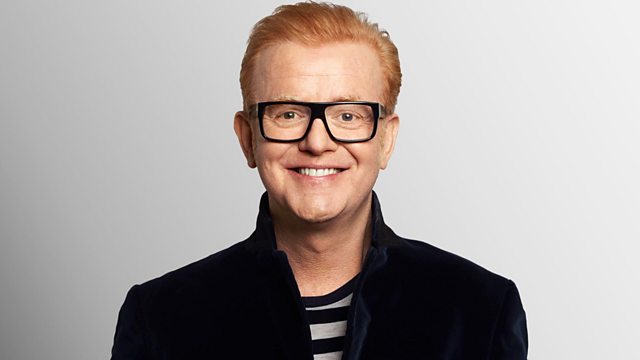 Emma The Spy!
Chris quizzes MI6 Intelligence Officer Emma on what it's really like to be a spy! Orchard enthusiast Annette Bardsley gives us the lowdown on the beautiful British apple.
Chris quizzes MI6 Intelligence Officer Emma on what it's really like to be a spy! Are the gadgets like the ones in James Bond movies and do Q and M actually exist? Orchard enthusiast Annette Bardsley from Bardsley farms gives us the lowdown on the beautiful British apple and gives some autumn inspired ideas for bountiful harvests. Vassos has a M-Eye-Spy Top Tenuous and we Pause For Thought with Revered Ruth Scott.
Last on
Clips

Music Played
The Clash

Rock The Casbah

Passenger

Anywhere

Young As The Morning Old As The Sea.
Cooking Vinyl.
001.

OutKast

Hey Ya!

Outkast - Speakerboxxx.
Arista.

Fleetwood Mac

Don't Stop

50 Years - Don't Stop.
Warner Bros.
009.

Olly Murs

Up (feat. Demi Lovato)

Never Been Better.
Epic.
004.

The Banana Splits

The Tra La La Song (One Banana, Two Banana)

Television's Greatest Hits Vol. 5: In Living Color (Various Artists).
TVT Records.

Buzzcocks

Ever Fallen in Love (With Someone You Shouldn't've)

Greatest Hits Of The 70's (Various).
Disky.

Melanie C

Anymore

(CD Single).
Red Girl Records.

Queen

Another One Bites The Dust

WALK THE MOON

Work This Body

Roger Miller

King of the Road

The No.1 Country Album (Various).
Polygram Tv.

Emeli Sandé

Hurts

(CD Single).
Virgin Records.

Terence Trent D'Arby

If You Let Me Stay

Fantastic 80's Disc 1 (Various Artis.
Columbia.

Dean Martin

&

Helen O'Connell

How D'Ya Like Your Eggs In The Morning?

Cool Couples (Various Artists).
Sanctuary.

Kaiser Chiefs

Hole In My Soul

(CD Single).
Fiction.
001.

Carly Simon

Nobody Does It Better

The Very Best Of Carly Simon.
Global Television.

Boston

More Than A Feeling

Rock Of America (Various Artists).
Trax Label.

Foreigner

Cold As Ice

It's Only Rock 'n' Roll... (Various).
Fragile.
3.

Dolly Parton

Applejack

Dolly Parton: The Ultimate Collection.
BMG/RCA.

Tom Chaplin

Quicksand

(CD Single).
Island.
001.

Taylor Swift

Blank Space

(CD Single).
Big Machine Records.
1.

The Feeling

Love It When You Call

Beastie Boys

(You Gotta Fight) For Your Right (To Party)

I Love The 80's (Various Artists).
Virgin.

Elvis Presley

&

Royal Philharmonic Orchestra

A Big Hunk o' Love

The Wonder Of You.
Sony Music.

Rockwell

Somebody's Watching Me

Dancing In The Street (Various Artis.
Universal Music Tv.

Todd Rundgren

I Saw The Light

My Girl (Original 1992 Film S/Track).
Epic.
Pause for Thought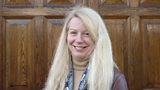 From Ruth Scott, Anglican Priest and Quaker:
Next week I fly out to Cairo to run a workshop for a group of women whose homes are in Upper Egypt. They have challenges in their lives that I can only begin to imagine. At the end of the workshop the last time I was there, I was deeply touched by the words and actions of one of the women. She was commenting on the fact that throughout our time together, whenever we were discussing anything, I never stood over them like the other teachers, but listened at eye level, often kneeling at their feet when they spoke, giving them my full attention. This action had impacted so much upon her that as she talked about it she suddenly went on her knees before me to thank me for what she'd learnt from it about treating others with dignity and respect. It's something I always do because I know how much humiliation at the hands of others has been part of the experience of those who come to my workshops, but it's also very natural to respond in this way because, time and again, I find in these contexts I receive so much more than I think I give. In the face of deep trauma, the resilience and courage of these women in simply keeping on, keeping on, is awe-inspiring. I'm reminded of a friend who was the vicar of a poverty-stricken community that richer churches wanted to support. The latter were challenged somewhat when my friend said to them, "Unless you come wanting to learn from my people as much as you want them to learn from you, you will not be welcome." Not only does my friend know that charity which diminishes the receiver whilst boosting the giver is not charity, she, like me, recognises that people who suffer and struggle deeply may well understand these things far better than those whose lives have been far more fortunate. The gospels tell us that Jesus spent a lot more time with sinners and outcasts than upstanding members of the community because the former needed healing, but I also suspect he preferred their company because they had a deeper compassion and understanding than those who thought themselves altogether better.  
Broadcast