Main content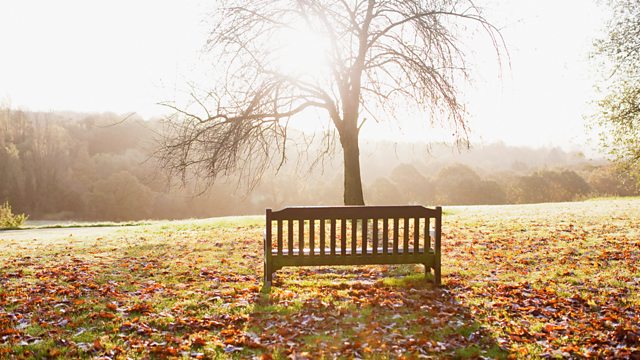 Northumberland - Katrina Porteous
A specially commissioned poem by Katrina Porteous intertwines stories told to Anna Scott-Brown on a bench overlooking the harbour in the fishing village of Beadnell, Northumberland.
Anna Scott-Brown returns to hear more stories from the people who stop to sit beside her on benches around the country. In this episode, she is joined on a bench overlooking Beadnell Harbour in Northumberland by holiday-makers, environmentalists and some members of the last remaining fishing families of Beadnell.
Throughout the programme, a specially commissioned work by poet and Beadnell resident, Katrina Porteous draws on the voices of locals and passers by.
The harbour was once a thriving departure point for the lime produced in the kilns behind the bench, and for the traditional coble fishing boats, now almost completely gone.
Today, the village has one of the highest percentages of holiday homes in Britain, and traditional ways of making a living are under threat, but Anna is joined by those whose communal memory goes back to the heyday of a once close-knit working community.
Now the only viable industry is tourism, and the beach below the bench throbs with the noise of watersports during the summer months. As migrations of salmon, arctic tern and human incomers ebb and flow, Katrina Porteous's poem evokes the cycles of seasons and millennia, the history locked within a disappearing dialect, and the constant reincarnation of communities, landscapes and ways of being.
Hidden lives are revealed and common threads recur as Anna Scott-Brown's gentle - but insistent and sometimes extremely direct - questions elicit poignant and profound responses from those sitting on the bench.
Presenter: Anna Scott-Brown
Producer: Adam Fowler
An Overtone production for BBC Radio 4.