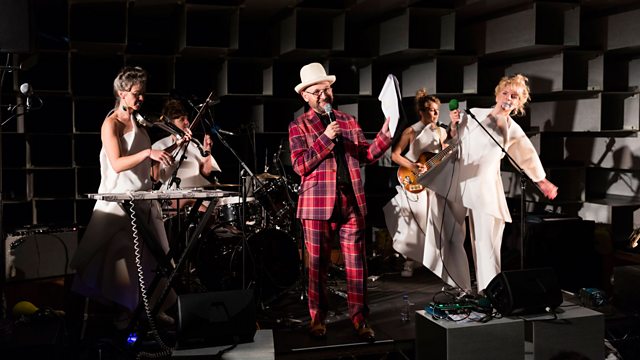 Max Reinhardt with music from the Serpentine Pavilion 2016
As part of the Serpentine's Park Nights series, Max Reinhardt heads to the London gallery's summer pavilion for a special show of exploratory music and experimental performance. Featuring the improvisational noise pop of Newcastle's Yeah You, the arpeggiated wig-out of Bas Jan, artist Adam Christensen's accordion ballads and interdisciplinary artist Evan Ifekoya, known for their work in film, music and performance, who is making their first forays into radio drama, this is the first collaboration between Late Junction and the Serpentine.
Produced by Alannah Chance for Reduced Listening.
Last on