Main content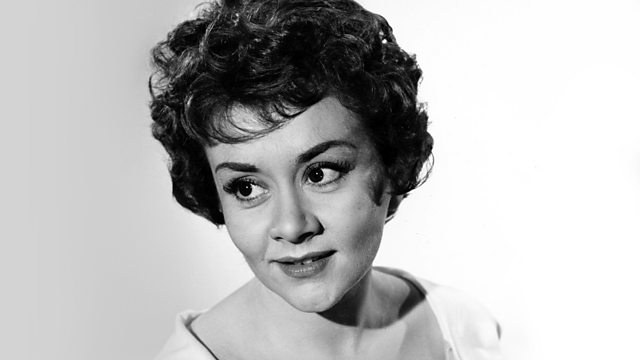 Sound Frontiers: Dame Joan Plowright
Michael Berkeley's guest is actress Dame Joan Plowright. Her choices include Nimrod from Elgar's Enigma Variations, Stravinsky's The Rite of Spring and Walton's Cello Concerto.
As BBC Radio 3 celebrates 70 years of pioneering music and culture, Michael Berkeley travels to Sussex to meet Dame Joan Plowright for a special edition of Private Passions.
Dame Joan's extraordinary six-decade career has taken her from the Royal Court Theatre to international movie stardom, via the West End, Broadway and the National Theatre. Along the way she has won a panoply of awards, including an Oscar nomination for The Enchanted April. In a moving and wide-ranging interview, Dame Joan shares memories of a life well-lived: from her childhood in Scunthorpe, to her work with figures such as Franco Zeffirelli, and the man who was to change the course of her life: Sir Laurence Olivier, whom she married in 1961.
Looking back to the Third Programme, Private Passions has unearthed a clip of one of Dame Joan's signature performances, Margery Pinchwife from Wycherley's The Country Wife, broadcast in 1960. (Laurence Olivier himself was a leading member of the 'Third Programme Defence Society'.) Dame Joan reveals her love of music, with her since childhood, and now especially important since she lost her sight a few years ago. Many of her choices are associated with special friendships in her life. Where better to start than with 'Nimrod' from Elgar's Enigma Variations, a series of musical sketches depicting some of the composer's closest friends? Other music includes Stravinsky's Rite of Spring, and William Walton's Cello Concerto. We also hear Olivier's electric (and highly musical) delivery of the St Crispin's Day speech, before Dame Joan herself recites, from memory, a Shakespeare sonnet: 'Let me not to the marriage of true minds admit impediments...'.
A Loftus production for BBC Radio 3
Produced by Jane Greenwood and Oliver Soden.