Main content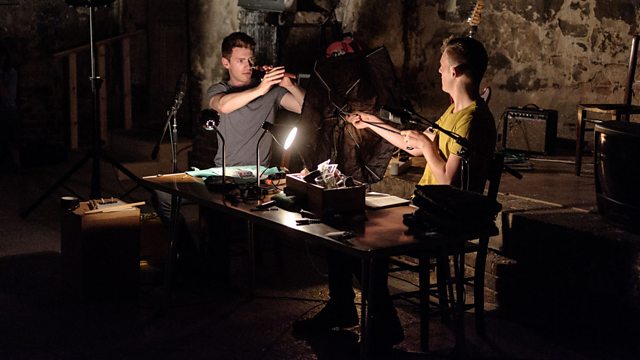 Sound Frontiers: Tom McKinney
Tom McKinney presents live music from composer collective Bastard Assignments and hears from former Radio 3 new music commissioner Andrew Kurowski about some 1960s landmark pieces.
Tom McKinney presents the first of two editions of Hear and Now from Southbank Centre, including live performance from experimental music collective Bastard Assignments. Run by composer-performers Edward Henderson and Timothy Cape, who formed the group in 2011, tonight's specially curated, vocal-themed set includes their own work and also pieces by Josh Spear, Phil Maguire, and Caitlin Rowley.
Plus, Andrew Kurowski, Radio 3's New Music editor who oversaw the commissioning of new works from 1991 to 2013, selects works from the archive which tell the story of Radio 3's growing public profile as a major commissioner of new work. Tonight, music from the 1960s by Peter Maxwell Davies, Elisabeth Lutyens and Harrison Birtwistle.
Stockhausen's Gruppen – What's the Big Deal?