Main content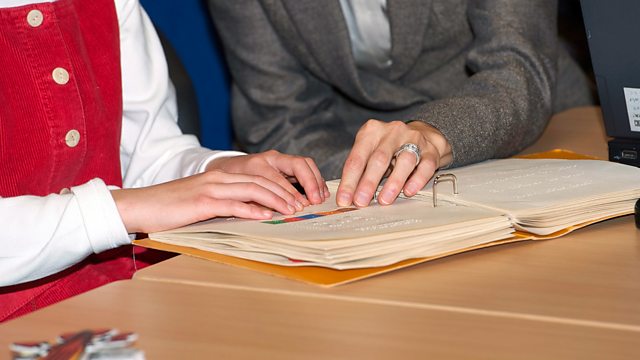 Too Many Helping Hands
Is constant one-on-one adult support helping or hindering the education of blind children in mainstream schools? Peter White asks students and professionals in the field.
The past 40 years has seen a shift from specialist education for blind children to the majority attending mainstream schools. Peter White asks whether the one-on-one teaching assistants now given to blind students in mainstream education helps or hinders them in the transition from school, to university and beyond.
Peter talks to blind students who speak openly about the impact of constant adult supervision on their daily school life, their relationships with other sighted students and their specialist skill development. Two past students look back and speak frankly about how they feel now about the constant support they received and how its affected them since leaving school.
Kevin Satizabal, 25, says constant help negatively affected his ability to take responsibility for his own learning at university, "There was no one there to tell me to do it and I had to learn that the hard way."
Saliha Rashid who is embarking on her third university degree says the privileges she got at school through blindness were detrimental to her development and how her sighted peers viewed her. "We had privileges that other pupils didn't have. We were allowed to leave classes 5 minutes early. Looking back, that was very wrong. Not just because it's not the real world, but because it sends the wrong message to other people. They [sighted students] are going to grow up thinking that we [blind pupils] need special treatment which defeats the whole purpose of inclusion."
Three professionals in the field give their views on what is helpful and unhelpful assistance for blind children in the classroom and how the situation could be improved
Producer: Lee Kumutat
A Loftus production for BBC Radio 4.