Main content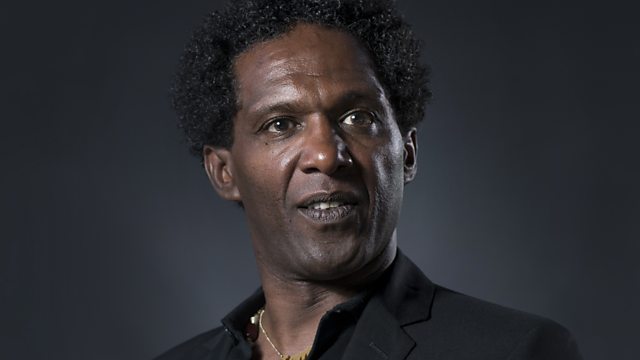 Lemn's foster child experience: comparing his life to Harry Potter, he was never told the truth about his parents. From 2016.
Batman was an orphan; Lisbeth Salander, The Girl With the Dragon Tattoo, was an orphan; Superman was an orphan and a foundling. Cinderella was a foster child. Darth Vader - well, they can't all be winners. Lemn Sissay returns to BBC Radio 4 with a comic and poetic look at the treatment of children raised in care, orphans and foster children in popular culture, comparing them with reality. Because it surely says something about how we view them that we create so many for fiction.
Lemn will explore the gap between fiction and reality, based on his own experiences of growing up in care as well as those of some special guests.
1. THE BED UNDER THE STAIRS
In this first episode, Lemn discusses his experiences as a foster child, comparing them to the life of Harry Potter. Like Harry, Lemn was never told the truth about what happened to his parents. Like Harry, he found his foster parents harsh and unforgiving. But, like Harry, he came through those problems, avoided the dementors, and grew up.
As well as storytelling, comedy and poetry, Lemn imagines an interview with Vernon and Petunia Dursley - Harry's foster parents. Finally, they get to tell their side of the story.
Written and performed by ... Lemn Sissay
Producer ... Ed Morrish
Lemn Sissay is the author of six collections of poetry. He has also written plays for stage and BBC radio. His radio documentary Child of the State was nominated for the 2010 Sony Awards, and last year's two-part series for Radio 4, Lemn Sissay's Homecoming was described by The Spectator as "a poignant, mind-stretching half-hour ... This was truly innovative radio", and caused The Observer to remark, "What a thing to hear in Radio 4's 6.30pm slot - the sound of genuine happiness; also regret, anger, wonder, bursting from the radio with the unexpected exuberance of a child dancing at a chamber concert ... terrific radio".
Lemn was the first poet to write for the Olympics 2012 and received an MBE for Services to Literature. He is associate artist at the Southbank Centre, an (hon) Doctor of Letters, and currently the Chancellor of the University of Manchester. If you should Google "Lemn Sissay" all the returning hits will be about him. There is only one person named Lemn Sissay in the world.
LEMN SISSAY'S ORIGIN STORIES IS A BBC STUDIOS PRODUCTION.
More episodes
Previous
You are at the first episode