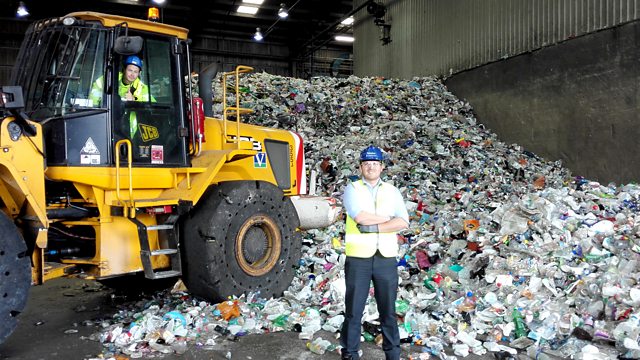 Low-cost airlines, Recycling, Community-built housing
Consumer news and issues. Winter turbulence for low-cost airlines and the local community groups tackling the housing crisis by building their own affordable homes.
Winter is the least profitable time for airlines but there are signs that 2016 will be more turbulent than most. EasyJet says it's expecting profits to fall after an extraordinary year of terror attacks, strikes and the fall in the pound and Monarch will find out next week if it will have its flying licence renewed. Former Monarch CEO Tim Jeans explains the airline's precarious situation and the Independent's Travel Editor Simon Calder reports on whether a difficult time for airlines means bargains for holiday-makers.
It's the world's first 'Bionic Olympics' in Zurich this weekend, where competitors from 50 countries compete using robotic exoskeletons, electronic arms and powered wheelchairs to complete tasks like putting out the washing or slicing bread. Melanie Abbott is in Switzerland catching up with the British teams taking part in the Cybathlon.
More UK households are seeing their rubbish collections cut to once every three or four weeks and replaced with recycling collections. But there's still a lot of confusion about what can go into the recycling bin and what can't. Rajeev Gupta heads to a recycling centre in South Manchester to find out how they sort the wheat from the chaff.
Community groups are taking the housing crisis into their own hands and building their own affordable homes. Over 500 houses have been built by Community Land Trusts with 175 organisations now developing, building and managing affordable homes for their community across the UK. Many of those have been set up in the last two years. We meet the residents of a new development in Bristol.
Presenter: Shari Vahl
Producer: Rebecca Maxted.
Chapters
AIRLINES

It could be a bleak midwinter for airlines as the least profitable time of year is ahead.

Duration: 07:18

RECYCLING

More UK households will see rubbish collections cut to once every three or four weeks.

Duration: 06:36

CYBATHLON

The world's first ever Cyb-athlon will be held in Switzerland tomorrow.

Duration: 06:17

WEATHER FORECASTS

We look at the many weather websites available to find out how they make their forecast.

Duration: 05:13

CHILD FREE ZONES

IndiGo has become the latest to introduce child-free zones on its planes.

Duration: 03:54

COMMUNITY TRUSTS

Community groups are taking the housing crisis into their own hands.

Duration: 08:18