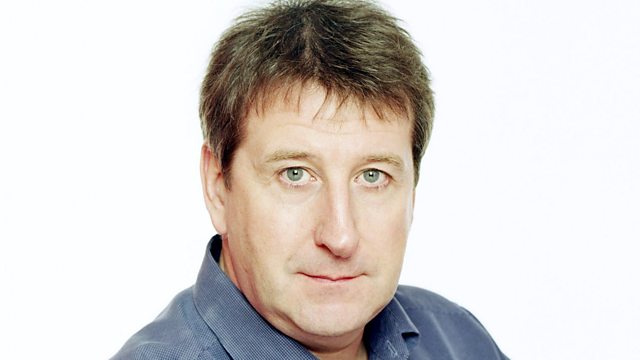 The Golden Age Of Protest Songs
Daily Mail columnist Richard Littlejohn has a not-so-guilty secret: he loves left-wing protest songs.
Littlejohn, an award-winning journalist and broadcaster, is widely considered to be a right-wing controversialist. But a trawl through his extensive record collection paints a wholly different picture. He's got a dozen Billy Bragg albums for a start and is a great admirer of the Bard of Barking. In fact, since he discovered Bob Dylan's Masters of War as a schoolboy, Littlejohn has been fascinated by protest songs.
In this two part series, Littlejohn explores the history of protest through music. He talks to musicians and social commentators, including Tom Robinson and Trevor Phillips and plays music from everyone from Bob Dylan through Neil Young and Steel Pulse.
Although the Americans invented the protest song, there's a rich British tradition which can be traced from the Fifties folk boom via Dononvan, punk and reggae (Steel Pulse, The Specials), to Elvis Costello, the Jam, the Clash and Tom Robinson.
But this series is more than just Protest's Greatest Hits. Littlejohn asks: did the music really make a difference or did it just ride an incoming tide? And where are all the stirring protest songs today?
Last on
More episodes
Previous
You are at the first episode