Main content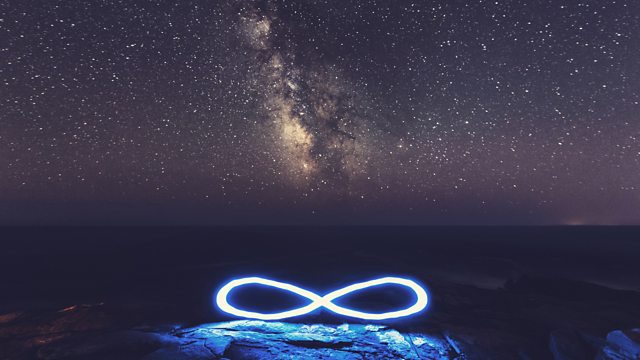 Where Does This Leave Us?
Adrian Moore concludes his series by considering what contemplation of the infinite has told us about ourselves and our place in the universe.
Adrian Moore reaches the end of his journey through two and half millennia of philosophical thought about the infinite.
In the final episode, he comes to the conclusion that his voyage through the worlds of philosophy, theology, mathematics and cosmology has in the end led him to ourselves and our place in the universe.
With the help of writers and philosophers as diverse as Rene Descartes, Ludwig Wittgenstein and Iris Murdoch, Adrian returns to the theme of our finite nature and how that is fundamental to our sense of what is infinite. He considers the relation between the infinite and the transcendent and examines where the desire to look for something beyond ourselves belongs in a secular society.
Throughout the series, Adrian and his cast of philosophers have made connections, performed calculations and looked up at the stars in their attempts to clarify what we mean by the infinite. But, his history tells us, it all comes back to us and how we relate to what surpasses our finite nature.
A Juniper production for BBC Radio 4.