Main content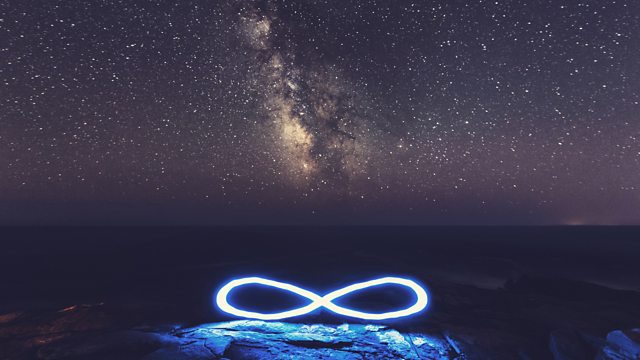 Adrian Moore explores the idea of infinity through history: the 'restless of the human heart' and living forever. From 2016.
In his series on thought about infinity through the centuries, Adrian Moore has considered the topic through the lenses of philosophy, theology and mathematics.
Now, in this penultimate episode, the focus is firmly on us.
Adrian ponders our finite nature and confronts the question of whether, if we could, we really would want to live for ever. He brings us the Czech composer Janacek's opera, with its eponymous heroine Elina Makropulos. Her father, the court physician, has procured an elixir of life for her but, far from making her eternally happy, her long life has become unbearably tedious.
Some philosophers fully sympathise with Elina Makropulos and celebrate our finite nature. Others lament it. But as Adrian discovers, there is consensus on one point – the fact that one day our life will end doesn't rob it of meaning.
Indeed, it is our very sense of our own finite nature, argues John Cottingham, Professor Emeritus at Reading University, that produces what St Augustine called 'the restlessness of the human heart' - our constant desire to reach out for more.
A Juniper production first broadcast on BBC Radio 4 in September 2016.
Last on
Broadcasts

Podcast
Adrian Moore journeys through philosophical thought on infinity over thousands of years.