Main content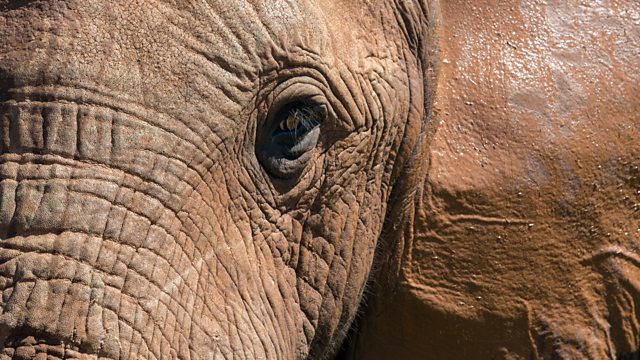 Elephant
From legendary war machine to most revered deity and great giant of the savanna, for the elephant, anatomy has been destiny. Brett Westwood tracks the beast through human history.
In 1903 Topsy the elephant was given copper sandals to wear at the amusement park in Coney Island. Hundreds of spectators and photographers crowded close, Thomas Edison's film crew got the camera in position. With the flick of a switch, steam filled the air and electricity ran through her body.
The electrocution of Topsy the elephant in New York is just one low point in man's long and complex relationship with the animal. The elephant's huge size has allowed us to load it with attributes like supernatural strength, great wisdom, phenomenal memory. And we've always wanted to be close to it, to harness the power, to use it, to destroy it.
Brett Westwood tracks our cultural relationship with the elephant, from battlefield to big top, via Swahili proverbs, artworks on the streets of Sheffield, DH Lawrence, and the festivities for Lord Ganesha at the Hounslow Ganeshotsav Mandal in West London.
Producer: Melvin Rickarby.
Dr Maan Barua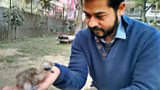 Dr Maan Barua is a British Academy Postdoctoral Fellow at the University of Oxford, where he researches cultural and environmental geography with a focus on political ecologies of the living and material world.
His doctoral research on 
The Political Ecology of Human-Elephant Relationships in India
 looked at the cultures, spaces and politics of elephant conservation.  His current postdoctoral research is an engagement with urban animals, waste and livelihoods in South Asian cities.
Dr Ida Hadjivayanis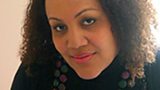 Dr Ida Hadjivayanis is a fellow in the Department of the Languages and Cultures of Africa at SOAS, University of London. She has published scholarly articles and translations. Her recent research looks at the integration of Swahili speakers in Britain.
Dr Desmond Morris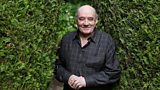 Desmond Morris
is a world renowned zoologist, author and surrealist painter. Over his career Desmond has been curator of mammals at
London Zoo
, a Research Fellow at the University of Oxford and has written over 50 books about both humans and animals, famously including
The Naked Ape
and the Human Zoo. His lifelong fascination with owls led to writing Owl for the
Reaktion Books Animal series
.
Katy Payne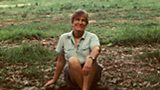 A lifelong naturalist and amateur musician, Katy Payne began her career studying the evolving songs of the humpback whale. She shifted her focus to elephants in 1984, when she and two colleagues discovered infrasonic calling in elephants by recording at a zoo.
The studies that followed from this discovery have shown that elephants use their low-frequency calls to coordinate their social behavior over long distances. She founded the 
Elephant Listening Project
 in 1999, and was the leader of the project until 2006, when she officially retired. Katy is now writing a book about forest elephants, and continues to play a critical role in Elephant Listening Project's activities.
Ian Redmond, OBE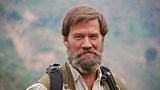 Ian Redmond is a tropical field biologist and conservationist. Since studying and protecting the mountain gorillas of Rwanda and Zaire, working for the late
Dr Dian Fossey
, and then making the first study of the underground elephants of Mt Elgon, Kenya, Ian has devoted his life to putting conservation principles into practice through investigation, education and advocacy.
He worked behind the scenes and on screen in numerous documentaries and was responsible for introducing Sir David Attenborough to mountain gorillas in 1978 for the famous BBC Life on Earth sequences and he taught Sigourney Weaver to grunt like a gorilla in 1987 for her award-winning role in the film
Gorillas in the Mist
. More recently he advised on the 3D movie
The Last of the Great Apes
.
Picture: Michael O'Donnell
John Sutherland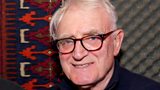 John Sutherland is author of the first comprehensive 'biography' of one of the first celebrity animals who gave us one of our favourite words. He tells the programme how
Jumbo
, Victorian England's favourite elephant, was born in 1861 in French Sudan, imported to a Parisian zoo and later sold on to London, where - for 17 years - he dutifully gave children rides and ate buns from their hands, all the while being tortured at night to keep him docile.
Sutherland is Lord Northcliffe Professor Emeritus of Modern English Literature at University College London and author of 
A Little History of Literature
, 
Lives of the Novelists: A History of Fiction in 294 Lives
, How to Read a Novel, a bestselling trilogy on literary mysteries, and the memoir Last Drink to LA.
Professor Vanessa Toulmin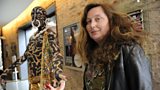 Professor Vanessa Toulmin is Director of City & Cultural Engagement at the University of Sheffield and is producer and curator of Festival of the Mind. She is also Research Director of the
National Fairground Archive
and Chair in Early Film and Popular Entertainment.
She is a leading authority on Victorian entertainment and film and author and editor of several books, including
The Lost World of Mitchell and Kenyon
,
Electric Edwardians
, and Pleasurelands. Her recent publications include four major works on the architecture and history of Blackpool's attractions: Winter Gardens, Blackpool Tower, Blackpool Pleasure Beach and the Blackpool Illuminations.