Main content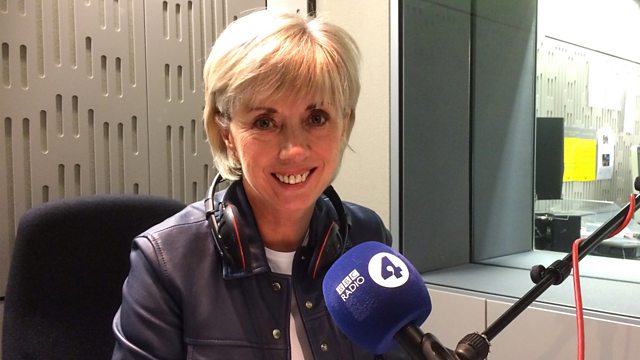 Signal
Sybil Ruscoe makes an appeal on behalf of Signal.
Sybil Ruscoe makes the Radio 4 Appeal on behalf of Signal.
Registered Charity Number 1151615
To Give:
- Freephone 0800 404 8144
- Freepost BBC Radio 4 Appeal. (That's the whole address. Please do not write anything else on the front of the envelope). Mark the back of the envelope 'Signal'
- Cheques should be made payable to 'Signal'.
Last on

Signal
Signal works in Malawi, Tanzania, Uganda and Zambia with deaf and hearing impaired children, their families, schools and communities to challenge negative attitudes towards deafness and disability. We are working to help all children, regardless of any special needs, to enjoy the same chances to go to school and receive an education. Signal's communication training to over 6000 people in Malawi has ensured that, with the support of their families and teachers, children who otherwise would have had little or no education are in school, and thriving both socially and educationally. Teachers who previously had not understood the challenges faced by hearing impaired children are now committed, following communications training, to creating a supportive environment for all children in their care to thrive.
'Whatever teachers were teaching could not ring a bell in my heart'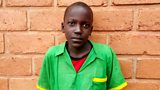 Jonathan has been unable to hear since early childhood. Unable to communicate at school he was a solitary and withdrawn child. Jonathan's life was transformed when his teachers were trained by Signal to understand his condition and began to support him in the classroom.
'I now have friends in school'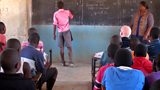 Nelson (writing on the blackboard in this photo) is deaf and used to hate school because he could not understand anything in class. His classmates used to laugh at him and he had no friends in the school. Through working with Signal, Nelson received one-to one support in the classroom and his performance improved, but best of all he now has friends.
'I was surely rescued from an early marriage'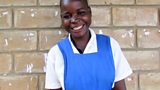 Martha suffered from an ear infection and was called the 'deaf girl' by her parents. They pressurised her to leave school so they could arrange for her to get married. Her parents were asked to attend the training and gave her a second chance at education; she's now in the top ten in the class. 
Broadcasts