Main content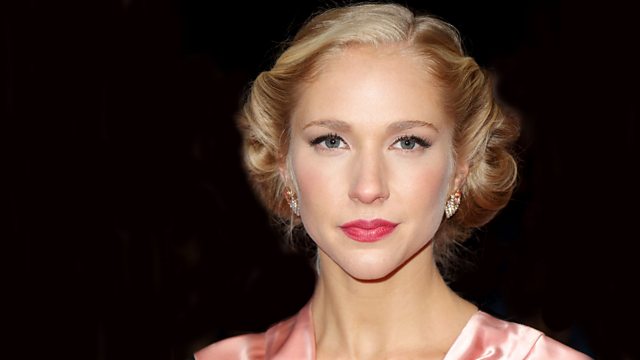 Maddy Hill, Women in local politics, Emotionally distant fathers
Maddy Hill, women in local politics, emotionally distant fathers, author Charlotte Mendelson on her garden and Meg Rosoff on returning to her adolescent love of horses.
Best known to date as Nancy Carter in Eastenders, Maddy Hill joins Jenni to discuss her latest role - Imogen at the Globe Theatre in London, a reworking of one of Shakespeare's last plays, Cymbeline.
As part of the Government's devolution agenda, seven city regions will be electing their first metro mayors in May 2017. Those elected will have powers and responsibilities to make strategic decisions across whole city regions on issues such as housing, transport and skills. Does this role constitute a new path of power for women in politics? And, as just one in seven of local government leaders are women, what needs to be done to bring more women forward?
In 2014 novelist Charlotte Mendelson's revealed, " I would write more books if I wasn't so obsessed with gardening... I garden when I should be doing everything else." Now she's turned her distracting gardening obsession into her first book of non-fiction, Rhapsody In Green. Charlotte joins Jenni to talk about her passion for what she calls 'extreme allotmenteering.'
Two recently published autobiographies by Jeremy Paxman and Bruce Springsteen reveal a surprising similarity between the two men. Although they are from very different backgrounds, they both describe the effect of their emotionally distant fathers. We discuss the impact on sons of their father's emotional neglect. With Eamon McCrory, Professor of developmental neuroscience and psychopathology at the Anna Freud Centre and the writer and research psychologist Dr David Cohen.
Author Meg Rosoff was a horse-mad child and at the age of 48 she re-discovered her passion for riding. She has some theories about why so many women in their prime are getting back in the saddle and she joins Jenni to explain.
Chapters
Women in Local Politics - Metro Mayors

Jo Casebourne and Sam Smethers on the number of female mayoral candidates.

Duration: 08:42

Maddy Hill

Best known as Nancy Carter in Eastenders, Maddy Hill discuss her latest role - Imogen.

Duration: 08:15

Emotionally Distant Fathers

Dr David Cohen and Eamon McCrory on the effect of emotionally distant fathers on sons.

Duration: 09:29

Charlotte Mendelson

The novelist on her love of gardening (which keeps her from writing her next novel)

Duration: 09:40

The Joy of Rediscovering Horse Riding

Author Meg Rosoff on why so many women in their prime are getting back in the saddle.

Duration: 06:14

Credits

| Role | Contributor |
| --- | --- |
| Presenter | Jenni Murray |
| Interviewed Guest | Sam Smethers |
| Interviewed Guest | Jo Casebourne |
| Interviewed Guest | Maddy Hill |
| Interviewed Guest | David Cohen |
| Interviewed Guest | Eamon McCrory |
| Interviewed Guest | Charlotte Mendelson |
| Interviewed Guest | Meg Rosoff |
| Producer | Laura Northedge |