Main content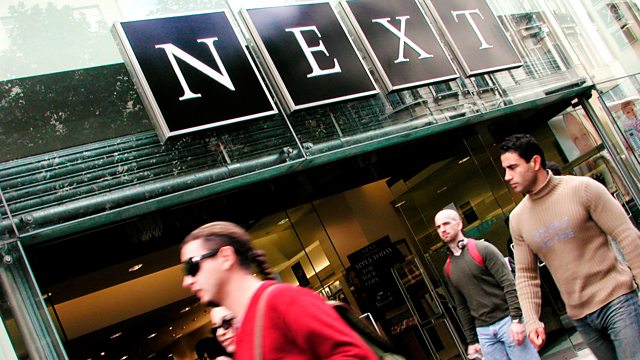 George Davies, Nursing shortages, Audio books
A shortage of nurses is hitting nursing homes in England which as seen its first decline in bed numbers for five years. Also, the big name narrators boosting audio book sales.
A national nursing shortage is hitting nursing homes in England. For the first time in five years there's been a drop in the number of beds
The bank card on which security numbers change every hour promises to make it harder for criminals to steal our money.
The man behind Next, George at Asda and Per Una brands, George Davis, talks about being seen as the most influential man in UK fashion retailing.
If you are running the latest I-Phone operating system and can't understand why you seem to be burning through so much data we could have the answer.
Are you in your 50's; bored with your job, your life. If you don't do anything it'll only get worse! A new reports says we should all be planning in our 40's what we'll do with our lives after we retire
Why Audio books have become big business and provided a boost to the publishing industry at a time when eBooks and printed sales have struggled.
Last on
Chapters
Nursing Shortage

There's a shotage of nurses; Carolyn Atkinson tells us how bad it is.

Duration: 08:01

3 Digit Code

Chip & Pin inventors launch new bank card security feature.

Duration: 04:18

George Davies

A serial brand creator, the King of the High Street, the inventor of fast fashion.

Duration: 07:33

Apple Data

Investigating WiFi assist.

Duration: 03:58

Over 50s Reboot

The next third of your life.

Duration: 05:21

Audio Books

There's been a huge increase in audio book sales.

Duration: 07:20

Broadcast