Main content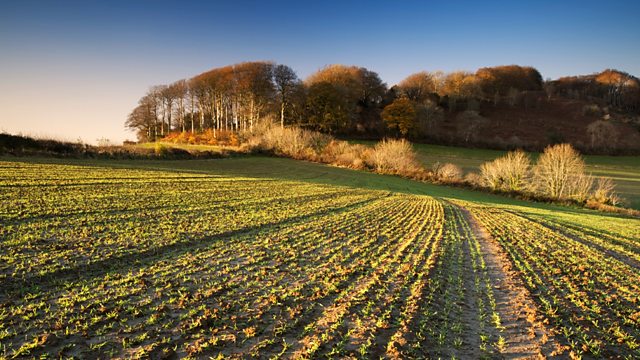 Livestock breeding, White Park cattle, Terra Madre and willow coffins
Charlotte Smith looks at breeding farm animals, saving rare breed White Park cattle, celebrating Slow Food in Turin and Somerset's willow growers.
Tupping time is about to begin on British sheep farms; when the ram is put with the ewes for mating. Breeding livestock of all types is big business in the UK with some of the world's leading genetics companies based here. But how is the industry changing with advances in genetic and animal reproductive research?
One of the UK's rarest cattle breeds is the White Park with fewer than 750 breeding females. A campaign is being launched to save one famous herd in Carmarthenshire. The National Trust needs £36,000 to buy a bull and new females to preserve the bloodline of the Dinefwr herd.
The Slow Food movement promotes locally-grown and regionally-unique produce with hundreds of thousands of people taking part in its international showcase - the Terra Madre (or Mother Earth). Currently underway in the Italian city of Turin, the 2016 gathering features representatives from 143 countries.
Willow is a traditional material for hurdle-making and basket-weaving, but growers in the West of England are benefiting from a new trend. Three willow growers on the Somerset Levels have increased their acreage to cope with the demand for willow coffins. The increased interest in 'green' funerals is behind the rise in orders for biodegradable caskets.
Presented by Charlotte Smith
Produced by Vernon Harwood.