Main content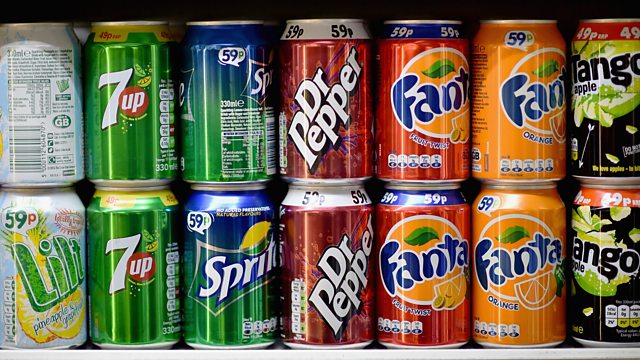 How will the sugar tax work?
How will the government's intended sugar tax work? Consumer organisation Which? has launched a super-complaint asking the regulator to look into how banks deal with fraud.
The City of Brighton and Hove is trying to get businesses to sign up to a voluntary sugar tax in a bid to become the country's first sugar smart city. This is ahead of the Government's own intended tax which is due to come in from April 2018. It will add between 18 and 24p per litre for most fiizzy drinks. We find out how it's working in Brighton.
Banks aren't doing enough to protect customers from fraud. That's the claim from the consumer group Which? who have just launched a Super Complaint to the Payment Systems Regulator. We ask an online security expert what more the banks could be doing.
And the curious case of the company descriptions which appear on one price comparison website which differ depending on if the supplier is paying commission or not.
Presenter: Adam Shaw
Producer: Alex Lewis
Editor: Andrew Smith.