Main content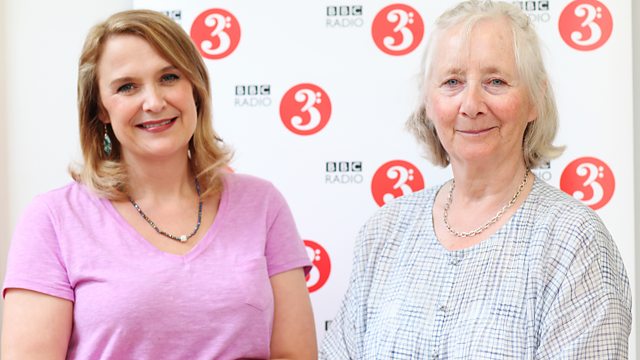 Friday - Sarah Walker with Gemma Jones
With Sarah Walker. Includes My Favourite Music from the Court of Henry VIII; Brahms's German Requiem; Artist of the Week: Nicholas Daniel, featured in Alwyn's: Flute Concerto.
9am
My favourite... music from the court of Henry VIII. Music was an important part of the young Henry's education and he was a gifted instrumentalist and composer. He was keen to promote music within his lavish court and patronised musicians throughout his life. Sarah heads back to the 16th century as she discovers anonymous part songs and dances, both mournful and rowdy, that were written for Henry's court, plus pieces written as presents to the king from overseas, a work from Anne Boleyn's Songbook and music by one of Henry's leading court musicians, William Cornysh.
9.30am
Take part in our daily musical challenge and identify the place associated with a well-known work.
10am
Sarah's guest this week, sharing a selection of her favourite classical music, is the acclaimed actress Gemma Jones. Gemma's film credits range from Mrs Dashwood in the Academy Award-winning Sense and Sensibility to Bridget's mother in the hit Bridget Jones's Diary. She has performed Shakespearean roles including Portia in the Merchant of Venice, Ophelia, Lady Macbeth and Queen Margaret in Kevin Spacey's 2011 stage production of Richard III, directed by Sam Mendes. Gemma is also fondly remembered for her starring role in the BBC's The Duchess of Duke Street, and more recently featured aongside Tom Courtenay in the ITV drama Unforgotten, and in the BBC series Capital with Lesley Sharp and Toby Jones. Gemma's music choices include part of Mendelssohn's incidental music for A Midsummer Night's Dream, which reminds her of performing in Peter Brook's production of the play, Bach's St John Passion, which Gemma recently sang with her choir, and Chopin's Waltz in B minor, Op.69 No.2, a piece that her father used to play.
10.30am
Music in Time: Romantic
Sarah places Music in Time. Sarah's focus is on the Romantic period and a work that displays some of the most heartfelt and expressive music in the sacred repertoire. Brahms's German Requiem reflects the composer's own religious views: ones of comfort and hope, rather than the more traditional judgment and vengeance.
11am
Sarah's Artist of the Week is the oboist Nicholas Daniel. Since winning the BBC's Young Musician of the Year competition in 1980, Daniel has toured the world as a virtuoso of the oboe, and has been a tireless champion of the instrument. His rich, flexible tone and brilliant technique have led him to perform not only the mainstays of the oboe repertoire, such as Vaughan Williams's Concerto and Mozart's Oboe Quartet, but also to commission many new pieces and unearth neglected works. He began directing orchestras from the oboe from the start of his career, and is now a respected conductor in his own right while, as a founder member of the Haffner Wind Ensemble and the Britten Oboe Quartet, he continues to pursue his love of chamber music. Sarah reflects the various facets of Daniel's career in her musical choices at 11am each day.
Alwyn
Concerto for Flute and Eight Wind Instruments
Kate Hill (flute)
Haffner Wind Ensemble
Nicholas Daniel (oboe/director).
Music Played
MY FAVOURITE...music from the court of Henry VIII

Gemma Jones' Choice No.1

Gemma Jones' Choice No.2

MUSIC IN TIME: ROMANTIC

ARTIST OF THE WEEK: NICHOLAS DANIEL
Mapping the Music
Answer: Sweden (Uppsala)
The music played:
Alfven 
Swedish Rhapsody No.2 'Uppsala' 
Royal Stockholm Philharmonic Orchestra 
Neeme Järvi (conductor) 
BIS
Time Travellers: the podcast