Main content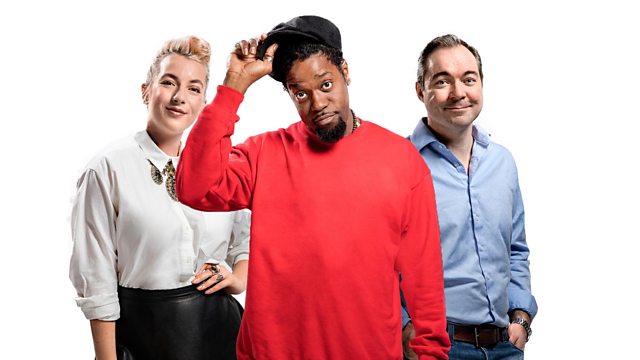 Jazzahead! 2016
Three contrasting pianists and their groups are featured in this week's programme, as Soweto Kinch presents music by Aaron Diehl, Kevin Hays and Nik Bärtsch. Heard in concert at this year's Jazzahead event in Bremen, they show very different aspects of the jazz piano trio.
Playlist
DISC 
Artist Soweto Kinch
Title  The Healing
Composer Kinch 
Label Soweto Kinch Recordings 
Number SK003  CD 2 Track 39 
Duration  42" 
Performers: Soweto Kinch, as, rhodes, prog; Shabaka Hutchings, ts; Karl Rasheed-Abel, b; Graham Godfrey, d. .2005 
The Kevin Hays New Day Trio at Jazzahead
Winter Time (Hays) (2.41)
Unscrappulous (Charlie Parker, Kevin Hays) (3.46)
Elegia (Patrick Zimmerli) (6.35)
Violetta (Hays) (6.54)
All Things Are (Hays) (3.58)
Performers: Kevin Hays, p, v; Chris Mees, b; Nasheet Waits, d.
Nik Bartsch's Ronin at Jazzahead
Modul 33 (Nick Bartsch) (10.30)
A (Nick Bartsch) (3.41)
Modul 46 (Nick Bartsch ) (7.09
Performers: Nick Bartsch, kbd; Sha, bcl; Thomy Jordi, db; Kaspar Rast, d.
The Aaron Diehl Trio at Jazzahead
Uranus (Diehl) (5.52)
Flux Capacitor (Diehl) (4.05)
Etude no. 16 (Philip Glass) (4.51)
Broadway Boogie Woogie (5.39)
Performers: Aaron Diehl, p; Paul Sikivie, b; Lawrence Leathers, d.
DISC
Artist Soweto Kinch
Title  The Healing
Composer Kinch
Label Soweto Kinch Recordings
Number SK003  CD 2 Track 39
Duration 33"
Performers: Soweto Kinch, as, rhodes, prog; Shabaka Hutchings, ts; Karl Rasheed-Abel, b; Graham Godfrey, d. .2005