Main content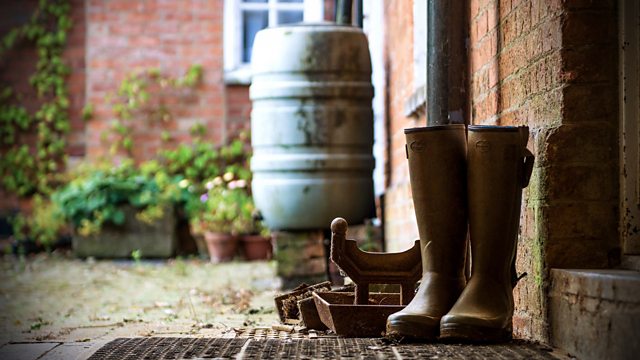 23/09/2016
Rob gets a letter, and Caroline wants things in order.
Caroline chases Oliver to put together a formal tenancy agreement for the Grundys. Caroline is dismayed when they arrive at Grange Farm to find Eddie and Joe trying to move an Edwardian chaise longue from the house into the cider shed, which they're now calling the Cider Clubhouse. Oliver gives Eddie the tenancy agreement, who hides his concern that the first rent payment date is on Monday.
Rob's looking forward to seeing his son for the first time but wishes it didn't have to be in the public tearoom. Ursula's disappointed she's unable to see her grandson. Rob says he'll be bringing him home soon enough, and hopefully in time he'll be able to see Henry too. On the bright side, his job offer is confirmed, he's seeing his son and soon he'll be rid of the wretched stoma bag. He'll be a whole man again.
Rob receives notice on his tenancy of Blossom Hill Cottage from Usha. Ursula thinks Rob should contest it but Rob says Usha has done him a favour. He can afford somewhere better on the salary he'll get from Damara - a proper home for him and Gideon, and eventually Henry. If Ambridge thinks they can hound him out, they're wrong - he's not going anywhere.
Credits
| Role | Contributor |
| --- | --- |
| Writer | Joanna Toye |
| Director | Gwenda Hughes |
| Editor | Alison Hindell |
| Jill Archer | Patricia Greene |
| David Archer | Tim Bentinck |
| Ruth Archer | Felicity Finch |
| Josh Archer | Angus Imrie |
| Kenton Archer | Richard Attlee |
| Pat Archer | Patricia Gallimore |
| Tom Archer | William Troughton |
| Jennifer Aldridge | Angela Piper |
| Susan Carter | Charlotte Martin |
| Ian Craig | Stephen Kennedy |
| Justin Elliott | Simon Williams |
| Alan Franks | John Telfer |
| Usha Franks | Souad Faress |
| Bert Fry | Eric Allan |
| Joe Grundy | Edward Kelsey |
| Eddie Grundy | Trevor Harrison |
| Clarrie Grundy | Heather Bell |
| Emma Grundy | Emerald O'Hanrahan |
| Adam Macy | Andrew Wincott |
| Kirsty Miller | Annabelle Dowler |
| Oliver Sterling | Michael Cochrane |
| Caroline Sterling | Sara Coward |
| Rob Titchener | Timothy Watson |
| Helen Titchener | Louiza Patikas |
| Ursula Titchener | Carolyn Jones |
| Peggy Woolley | June Spencer |
Countryside Insights from The Archers