Main content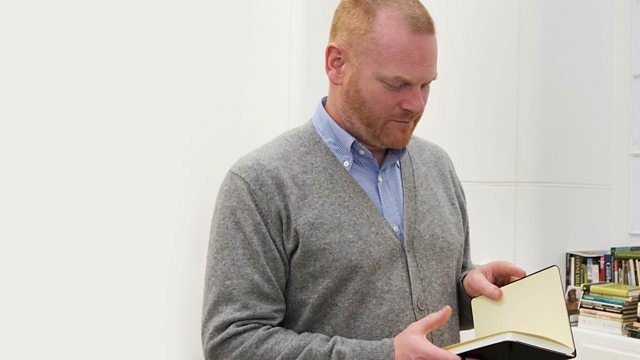 George Shaw
Michael Berkeley's guest is artist George Shaw, whose musical choices include works by Schubert, Elgar, Purcell and Brian Eno.
A former Turner Prize-nominee, George Shaw is renowned for his highly detailed approach and suburban subject matter, and for his idiosyncratic medium - Humbrol enamel paint, typically used to colour model trains and aeroplanes.
Armed with a sketchbook, the teenage Shaw made regular day trips from his home in a caravan on a Coventry council estate to the National Gallery in order to draw from works by artists he found inspiring.
He's now back at the National Gallery with a major exhibition, My Back to Nature, the culmination of a two-year residency. He has developed into one of Britain's most inspiring contemporary painters, a close observer of nature, with the sharp eye of a Freud or Hockney.
He talks to Michael about the music that inspires his life and work and chooses works by Schubert, Elgar, Purcell and Brian Eno.
Producer: Jane Greenwood
A Loftus production for BBC Radio 3.
Archive Unlocked: Two Decades of Private Passions