Main content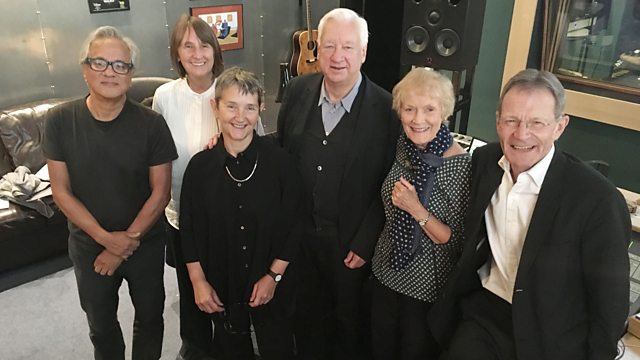 Tate Modern
The opening of Tate Modern was the moment modern art truly arrived in the UK. Sue MacGregor reunites founders and artists who made a derelict power station into a landmark.
Sue MacGregor brings together a group of artist, curators and directors involved in the early years of Tate Modern, Britain's first national museum of modern art.
The opening of Tate Modern in 2000 was the moment that modern art truly arrived in Britain. Decades of scepticism from critics and the public could have made for shaky foundations but, in the 1990s, public opinion began to change as the likes of the Young British Artists gained rock-star status through the Turner Prize.
When Tate Modern opened its doors, thousands of visitors rushed into the cavernous Turbine Hall. The gallery has since welcomed twice the original visitor projections and regularly tops the list of the most visited art museums in the world.
From a once neglected part of the Thames, the conversion of Bankside Power Station into Tate Modern put London's Southbank on the map, transforming it into a hub for visitors to the capital. In 2016, Tate Modern entered a new stage in its history with the addition of the Switch House, sparking record visitor numbers again.
But Tate Modern has faced scandals along the way. Defining what modern art is for the UK and why the public should care, continues to create controversy and divide the critics.
Sue MacGregor's guests are five people who have defined our engagement with modern art through their work with Tate Modern - Sir Nicholas Serota, the Director of Tate since 1988; Frances Morris, a curator when Tate Modern was founded and now its Director; Dawn Austwick, the Tate Modern project director; artist Michael Craig-Martin, an artist trustee at the time; and Sir Anish Kapoor, the first British artist to create work for the Turbine Hall.
Producer: Katherine Godfrey
Series Producer: David Prest
A Whistledown production for BBC Radio 4.
Last on