Main content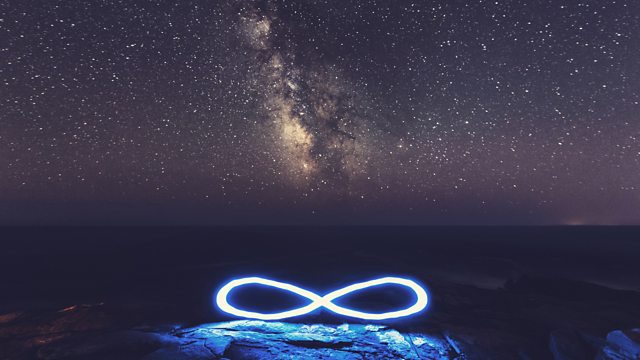 The Infinite and Human Experience
Adrian Moore explores the idea of infinity through history: the verge of modern thought and grasping the infinite. From 2016.
Adrian Moore brings us to the verge of the modern world and the way we think now. He leaves the arguments of the medieval church and renaissance thinkers behind and steps into the world of enlightenment philosophy, as heralded by Rene Descartes.
Adrian tells us that Descartes was a typical enlightenment philosopher, seeking to establish what understanding we can have of the infinite using our own finite intellectual resources. How can we have any sense of infinity, if we have no direct experience of it?
Adrian describes Descartes' attempts to establish a secure foundation for his beliefs, beginning with his questioning of his own existence and then of the existence of God.
We also meet the British empiricists who took issue with Descartes, and finally Immanuel Kant, who believed that each human being is of infinite worth.
The soundtrack is Beethoven's eighth string quartet, which is said to have been inspired by Kant's vision of our place as human beings in the universe.
A Juniper production first broadcast on BBC Radio 4 in September 2016.
Last on

Broadcasts

Podcast
Adrian Moore journeys through philosophical thought on infinity over thousands of years.