Main content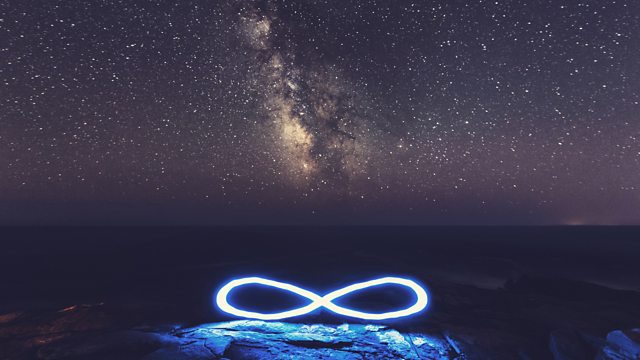 The Infinite and the Divine
Adrian Moore explores the idea of infinity through history: St Thomas Aquinas, the church and medieval disagreements. From 2016.
Adrian Moore reaches the third stage of his journey through thought about infinity, describing how the church attempted to stamp its authority on the debate and how that led to some explosive disagreements amongst medieval thinkers.
With the help of Cecilia Trifogli, Lecturer in Medieval Philosophy at Oxford University, Adrian finds out about the life of St Thomas Aquinas. Aquinas defied his mother to become a Dominican friar – she had hoped for a career in the more prestigious Benedictine order for him – and, more importantly, he attempted to engineer a reconciliation between the theories of Aristotle on the infinite and the doctrines of the Catholic church.
He was successful up to a point and, once the church had embraced Aristotle's teachings as the new orthodoxy, philosophers stepped out of line at their peril. The famous dissenter and innovator, Galilei Galileo, did just that. He dared to add his contradictory views to the debate and introduced a series of paradoxes which foreshadowed much later thinking on infinity.
Adrian presents us with a vivid picture of the clash between theology and Greek philosophy, and a sense of the ongoing struggle of both to understand the infinite.
A Juniper production first broadcast on BBC Radio 4 in September 2016.
Last on
Broadcasts

Podcast
Adrian Moore journeys through philosophical thought on infinity over thousands of years.