Main content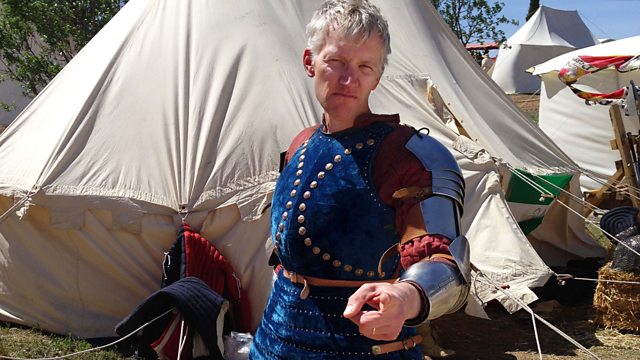 20/09/2016
Helen Castor and guests discuss Victorian tabloid titillation and new research on the Black Death - and listeners suggest their history heroes.
Helen Castor is joined by Professor Mark Bailey from the University of East Anglia and Dr Eloise Moss from the University of Manchester to discuss the Black Death and Victorian tabloids.
Tom Holland is in Lincolnshire where Professor Carenza Lewis explains why pottery is telling us so much more about the Black Death. Her new research, working with volunteers across East Anglia, shows the pan-European epidemic of the mid-fourteenth century had an 'eye-watering impact' with communities losing up to 70% of their population.
Dr Bob Nicholson and former newspaper editor Roy Greenslade leaf through the pages of one of the most scurrilous tabloid publications ever, the tamely titled Illustrated Police News.
And we invite listeners to suggest characters from the past for the Making History plinth.
Producer: Nick Patrick
A Pier production for BBC Radio 4.
The Black Death
Tom Holland joins Professor Carenza Lewis from the University of Lincoln in Heckington where she  is working with volunteers on a project which is using pottery finds to work out how the population of Britain declines during and after the Black Death of 1348. Her work in East Anglia confirms the latest thinking of archaeologists and historians that half of the population was wiped out and that this had a huge impact on the economy.
Professor Mark Bailey edited "Town and Countryside in the Age of the Black Death: Essays in Honour of John Hatcher"  See a review 
The Illustrated Police News
The History of Boredom
Dr Tiffany Watt Smith at Queen Mary University of London studies the history of emotions and in this episode examines the history of boredom - a term heard before Dickens used it in Bleak House
Centre for the History of Emotions