Main content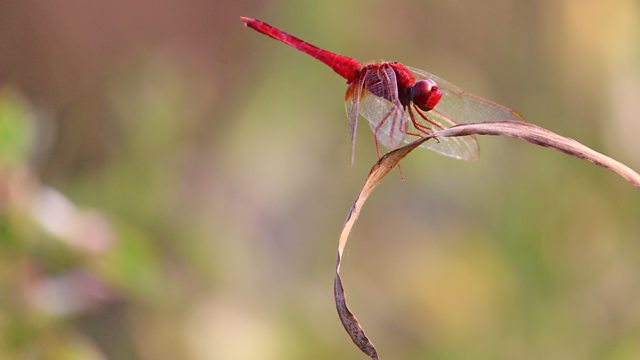 Dragonfly
Dragonflies have inspired awe as well as fear as Brett Westwood discovers as he traces our relationship with horse stingers and devil's darning needles.
Ruary Mackenzie Dodds became fascinated by dragonflies when one landed on his shoulder and instead of being terrified by the huge insect, he was captivated by its beauty. This beauty as well as their charisma, acrobatic flying and dramatic lifestyle have inspired both awe and fear across the globe as Brett Westwood discovers in this exploration of our relationship with Dragonflies. They have attracted names like Devil's Darning Needle, Horse Stinger and Water Witch, been used as emblems of strength, weather predictors and angler's friends. They have been captured in artworks and poetry and obsessed over by flight engineers but it's arguably whilst flitting among the rushes over a pool that they are at their most dazzling. Producer Sarah Blunt.
Ruary Mackenzie Dodds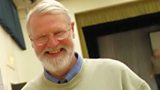 Ruary has worked on behalf of dragonflies since 1989. He is a Fellow of the Linnean Society. For twenty years he was Chairman of the Board of Trustees of The Dragonfly Project. Its aim was to raise public awareness of the fascination, beauty and plight of dragonflies. This aim has now been taken on by The British Dragonfly Society. But Ruary's work continues. He is author of The Dragonfly Diaries and the Dragonfly-Friendly Gardener.
James Lasswell
Co-author of A Dazzle of Dragonflies James' fascination with nature led him to receive degrees in both botany and zoology. He spent the majority of his professional career working at the Texas AgriLife Research Station in Stephenville, TX, much of that time working with Dr. Forrest Mitchell on problems related to insect transmitted diseases of plants.
An avid outdoorsman, h became interested in dragonflies while a graduate student at Texas A&M University. He began photographing dragonflies, and other creatures of nature in 1994. He is an invited speaker or tour guide at a number of educational, civic and naturalists meetings and festivals each year, where he shares his fascination with dragonflies and other aquatic life with the general public.
Edmund Jarzembowski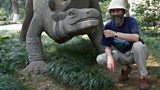 Ed Jarzembowski is a Scientific Associate at the Natural History Museum London and visiting Professor at the Chinese Academy of Sciences, Nanjing, Specialising in the fossil record of insects. His career has included museum curation, environmental policy development, university lecturing and examination as well as finding time to do some archaeology and wildlife watching with his wife Brigid. Throughout this, he has remained fascinated by the unparalleled biological success of insects and their 400 million year history.
His expertise is recognised by fellowships of the Geological Society of London and the Royal Entomological Society. He recently received the Jiansu Friendship Award for international cooperation.  
Malcolm Spencer
Malcolm is a former miner at Bolsover colliery and found the first Carboniferous Dragonfly fossil - the Bolsover Dragonfly
Andrew Tebbs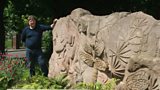 Andrew Tebbs is an artist and created the Dragonfly Sculpture now in New Bolsover which was inspired by the discovery of the Carboniferous fossil dragonfly In the mine. Andrew draws, paints, uses film and photography to make sculptural objects. His art often explores identity and sense of place and he is very interested in memory and storytelling. He continues to experiment with materials and different ways of using them to create sculpture.
Dr Robin Wootton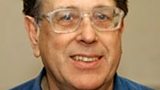 Robin is a retired zoologist, entomologist and biomechanicist, and occasional palaeoentomologist. He taught at Exeter University for 41 years, retiring in 2002 as Reader in Insect Biomechanics. His primary research field was insect flight mechanics, with particular reference to the functioning and engineering of insect wings, and area which he and his students pioneered. Towards the end of his career he took largely passive interest in the application of insect flight mechanics to the development of small flying robots - Micro Air Vehicles.