Main content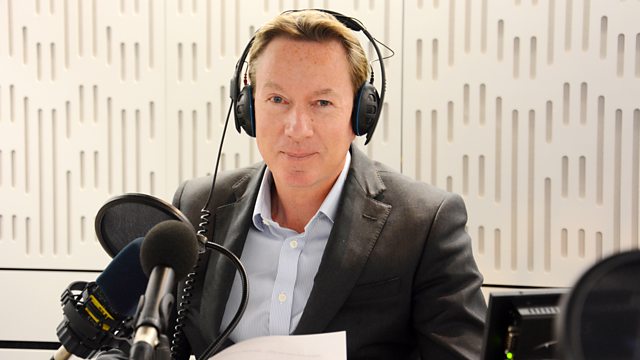 Calvert Trust
Frank Gardner makes the Radio 4 Appeal on behalf of Calvert Trust.
Frank Gardner makes the Radio 4 Appeal on behalf of Calvert Trust.
Registered Charity Numbers 1042423, 1005776, 511851 & 270923
To Give:
- Freephone 0800 404 8144
- Freepost BBC Radio 4 Appeal. (That's the whole address. Please do not write anything else on the front of the envelope). Mark the back of the envelope 'Calvert Trust'
- Cheques should be made payable to 'Calvert Trust'.
Calvert Trust
The Calvert Trust offers people with disabilities from across the UK a range of life-changing opportunities, through the challenge of outdoor activities.  At our three residential centres in Exmoor, Northumberland and the Lake District, we adapt outdoor activities to make them accessible to everybody. A Calvert Trust break inspires self-confidence and self-esteem, enabling guests to overcome obstacles and achieve things they never thought were possible.
Lighting the Fire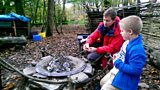 Scott, whose story you hear in the appeal, loved learning to cook over an open fire. His mum Claire said: "It felt very safe there. We are both more positive, with lots of ideas to try, and a changed approach to life." 
Expanding Potential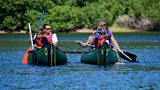 Every day Calvert Trust staff give encouragement and support for disabled people to broaden their horizons, whether they are paddling a canoe for the first time or aspiring to be one of our amazing Paralympic athletes. 
Life Changing Impact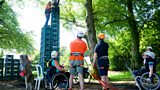 Donations to our Radio 4 Appeal will enable us to help more people with disabilities, whatever their circumstances, to discover it's what you can do that counts.
Frank Gardner at Calvert Trust Exmoor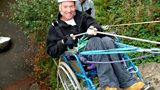 Frank Gardner (who presents our Radio 4 Appeal) was at Calvert Trust Exmoor in 2007 during his rehabilitation from being shot on BBC assignment in Saudi Arabia in 2004.