Main content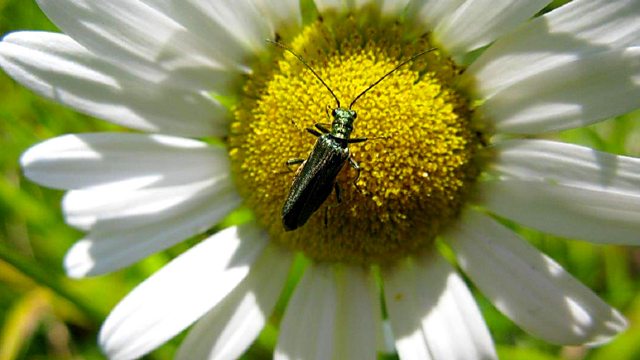 Spider Spied a Fly
Chris Packham relives programmes from the Living World archives. In this programme recorded in 1995, Lionel Kelleway is in a West Country garden looking for spiders.
Chris Packham relives programmes from The Living World archives.
So legend has it, Robert the Bruce who was on the run and in exile hid in a cave. It was while there that he watched a spider repeatedly attempt to spin a web which it eventually succeeded in doing. That act of determination which inspired Bruce is one of the many fascinating aspects of spider biology in this programme from 1995. In their Bristol garden Lionel Kelleway joins spider experts Rod and Ken Preston-Mafham. With over 650 species of spider in Britain where do they begin? Luckily in their garden there are fewer species to find, but as Lionel discovers spiders use a number of mechanisms to capture their prey, not just webs. They even come indoors.
Producer Andrew Dawes.