Main content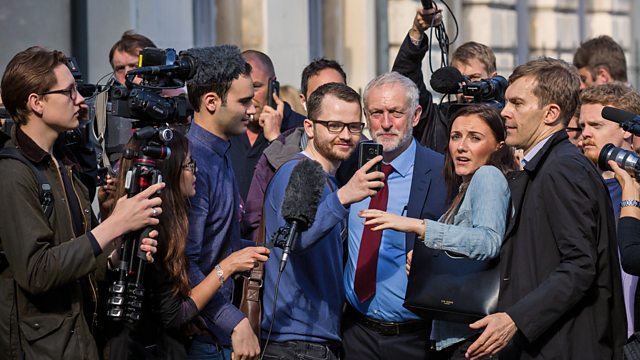 How to cover politics; BBC shows out to tender; BBC Draft Charter
Bal Samra on the BBC shows going out to competitive tender, and Adam Boulton and Helen Lewis on how to report politics. And the BBC Draft Charter - is the devil in the detail?
Steve Hewlett speaks to Bal Samra, BBC Commercial Director about putting TV shows out to competitive tender - and how the BBC works with independent producers after losing Bake Off.
From the election of Jeremy Corbyn as Labour leader to Brexit and beyond to the rise of 'anti-politics' - the political landscape has been all change. So, how can the media better engage with and explain what's going on? Adam Boulton, presenter of Sky's new All Out Politics programme and Helen Lewis, Deputy Editor of The New Statesman discuss.
And, media analyst Tim Suter helps us to navigate beyond the headlines about top talent pay to look at some of the detail in the BBC Draft Charter.
Producer: Ruth Watts.
Become a TV mogul and get rich
A celebration of Steve Hewlett, presenter of The Media Show