Main content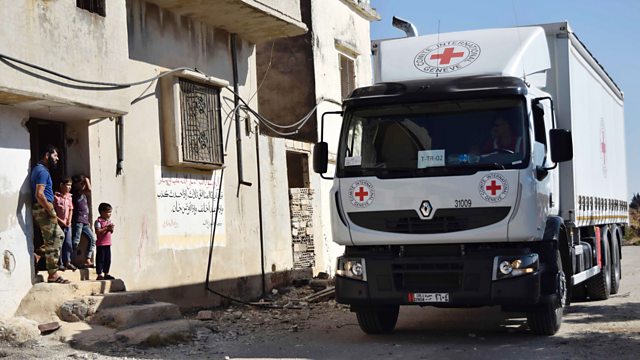 Syria aid convoy 'hit by warplanes'
UN convoy bombed after Syrian ceasefire declared 'over'.
An aid convoy is hit by an air strike hours after the Syrian army declares that the ceasefire 'over'. The UN's Syria humanitarian chief Jan Egeland tells us the attack is "horrific" and "inexplicable". Also a Russian exile Yevgeny Chichvarkin on the collapse of the liberal opposition in this weekend's elections. And Lyse Doucet reports on how Canadians have been welcoming Syrian refugees.
Picture: Red Cross aid vehicle
Credit: AFP/Getty Images.
Podcast
In depth reporting, intelligent analysis and major breaking news from a global perspective