Main content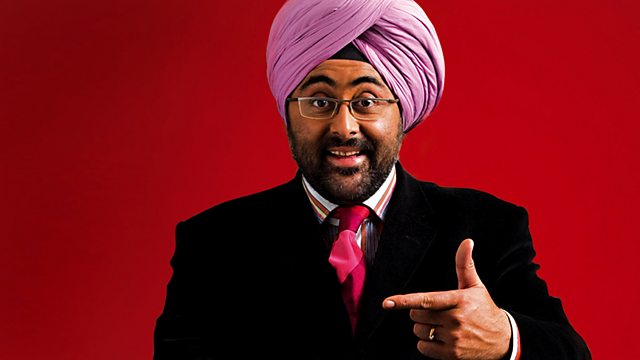 Hardeep Singh Kohli
Hardeep Singh Kohli chooses his BBC Radio highlights.
What a wondrous whirly gig of a week Hardeep Singh Kohli has for you, offering world-class wireless fun.
We have war, huh, what is it good for? Well, a brilliant Book at Bedtime by ex-soldier Harry Parker, a fascinating Alvin hall documentary, The Double War, looking at the African American soldiers plight during the Vietnam war and the brilliant John Le Carre's memoir, The Pigeon Tunnel. Along with what Hardeep found to be a rather life changing report on how we work, rest and play.
Producer: Stephen Garner
The Pick of the Week Production Team: Rachel Gill & Hannah Barlow.